OFT to investigate Groupon over multiple advertising breaches
Daily deals site Groupon is being investigated by the Office of Fair Trading (OFT), as the site has repeatedly broken advertising rules.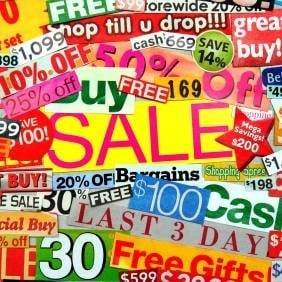 Advertising watchdog, the Advertising Standards Authority (ASA), has today announced any complaints it receives about future Groupon ads will be dealt with by the OFT, as the site has breached the advertising code 11 times this year.
In addition, the OFT started a probe into Groupon's advertising practices in July but this information has only been released today.
The ASA says it will refer complaints that concern Groupon's:
failure to conduct promotions fairly, such as not making clear significant terms and conditions.
Failure to provide evidence that offers are available.
Exaggeration of savings claims.
An ASA statement says: "We are taking this approach because, given Groupon's track record, we have serious concerns about its ability to adhere to the Advertising Code.
"It is in the public interest that we refer the matter to the OFT, the OFT being better placed to address any underlying issues concerning Groupon's trading practices generally.
"We will continue working closely with the OFT on these issues to ensure consumers are protected."
The ASA has this year also informally resolved 37 cases where there were complaints about Groupon ads.
Daily deals sites such as Groupon work by selling you a voucher which you then exchange with the merchant in question, such as a spa, hairdresser or supermarket. Often, you pay a lot less for the voucher than the value of the item or service you get.
However, on purchasing vouchers for smaller retailers and businesses, consumers often report being unable to redeem their deal due to a lack of availability, as smaller businesses often struggle to cope with the large demand daily deals sites drive.
MoneySavingExpert.com deals analyst Deborah Heston says: "We've heard lots of cases of individuals being unable to take up offers when a company reaches capacity.
"Best advice is if you think a deal's going to be mega popular, book early to avoid disappointment, but be prepared for disappointment."
In July, MoneySavingExpert.com submitted its concerns about daily deals sites to the major players, asking them to adopt a code of conduct to protect consumers (see the MSE issues code of conduct call news story).
For all the latest deals, guides and loopholes simply sign up today – it's spam-free!
Join the MSE Forum discussion