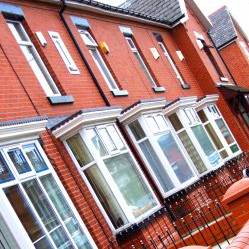 A wide-ranging shake-up of the mortgage market was unveiled by the financial services regulator today, aiming to prevent a return of irresponsible lending and stop borrowers taking out unaffordable deals.
The Financial Services Authority (FSA) wants to effectively ban self-certification mortgages, where no proof of income is required, limit when a homeowner can take out an interest-only deal and ensure affordability for a loan is properly assessed.
The move would severely limit the ability of many groups to get funding for a property purchase, especially the self-employed.
Many of these plans are already in operation given the credit crunch means lenders now cherry-pick their customers. The aim is to ensure little changes when the market picks up again.
However, those who want to switch mortgage or move home may be exempted from the rules as long as they've kept up with payments.
It was reckless lending that was part of the cause of the financial crisis, where some banks advanced up to 125% of the property value, which has pushed many into negative equity – where borrowers owe more than the value of their home.
The FSA estimates up to 15% of borrowers who took out a home loan between 2005 and 2010 could be in negative equity.
The plans, if adopted, are likely to come into force in 2013, though some measures, if universally popular, could be implemented earlier.
FSA proposals
The key elements of the crackdown include:
More rigorous checks on affordability. Lenders should assume interest rates may rise when determining whether a borrower can afford a mortgage. There should be a "reasonable expectation the customer can repay without relying on uncertain future house price rises". Lenders should place greater emphasis on regular outgoings like childcare, recreation, clothing costs and household bills when calculating disposable income.


Self-cert ban. Income will have to be verified in every mortgage application. This effectively outlaws mortgages where borrowers can declare their earnings, often referred to as 'liar loans'. This will hit the newly self-employed given lenders often require two years' accounts as proof of income.


Interest-only curbs. Borrowers will only be able to take out a deal where they initially pay the interest, and the loan itself at the end of the term, if they can afford equivalent payments on a standard repayment mortgage. They may also need to demonstrate they are saving to pay off the loan and not simply rely on rising house prices or an inheritance.


Compulsory advice. Any face-to-face or over-the-phone sales must include advice – so borrowers won't be allowed to simply state the deal they want without a recommendation from the adviser. The very wealthy and mortgage professionals are excluded from this requirement. Borrowers can ignore the advice, except those who are selling their home and then renting it back, known as sale-and-rent-back.


Lending to elderly restricted. Where the mortgage term extends beyond the state pension age, lenders should consider borrowers' likely lower income in retirement.


Charges limited. The FSA is clamping down on excessive fees for those who go into arrears, including limiting the number of payments lenders can collect to two direct debits a month.
The big caveat with these measures is some existing borrowers will still be able to get a mortgage where it may be deemed unaffordable.
This means those in negative equity may be able to get funding, they'd just transfer that negative equity to a new lender. However, they cannot borrow more and they must have kept up with repayments.
Andrew Montlake, from mortgage broker Coreco, says: "The FSA has produced a thorough piece of work to protect us all against the ravages of excess and poor lending practices that brought the UK economy to its knees, with as few side effects as possible."
Lord Turner, chairman of the FSA, says: "We believe these are common sense proposals which serve the interests of both lenders and borrowers.
"While the excesses of the pre-crisis period have largely disappeared from the current market, it is important to ensure that better practice in future when memories of the crisis recede and the dangers of poor practice return."