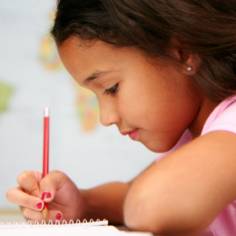 Chancellor George Osborne insists that he will go ahead with controversial plans to axe child benefit for higher-rate taxpayers.
Osborne says it is only "fair" the better-off make a contribution towards paying down Britain's record debts.
He indicated, however, that ministers would be looking at the way the plans are implemented when the changes come into effect next year.
His intervention came after David Cameron sparked speculation of a major rethink when he acknowledged the potential "unfairness" on some families, namely those just above the 40% tax threshold who would stand to lose thousands of pounds.
Another senior government minister, Culture Secretary Jeremy Hunt, also says that ministers are looking at ways to improve the plan and make it "fairer".
Principle is 'important'
However, Osborne, who unveiled the changes at the 2010 Conservative Party conference, insists he stands by the principle behind the plan.
"We are very clear that it is fair that those who are better off in our society make a contribution to the saving of money we need to make to pay down the debts, so we will be removing child benefit from higher-rate taxpayers," he says.
"We haven't set out how we are going to implement that, and we are going to do that in the next few months, but the principle that it is not fair to ask someone who is earning, say, £20,000 or £25,000 to pay for someone who is on £80,000 or £100,000 to get child benefit is one that I think is very important."
Downing Street stresses the change will go ahead and that Cameron has not changed his mind.
"He was expressing views that he has expressed before. The change will go ahead," a No 10 spokeswoman says.
"He is still very clear that top-end earners should pay their fair share of tax. There is still some time before it is going to be implemented. These are matters for the Chancellor."
The proposals outlined
Under Osborne's plan, a couple with three children could lose around £2,500 if one parent earns just a few pounds over the 40% tax threshold of £42,475-a-year, even if the other is unemployed.
However, another couple, where both parents each earn under£42,475 and enjoy a total household income of more than £80,000, would keep all their benefit.
In an interview with Parliament's The House magazine, Cameron accepted that this was seen as unfair by some people and that the changes would create a "cliff-edge" effect for some.
"Some people say that's the unfairness of it, that you lose the child benefit if you have a higher-rate taxpayer in the family (but) two people below the level keep the benefit," he said.
"So, there's a threshold, a cliff-edge issue. We always said we would look at the steepness of the curve, we always said we would look at the way it's implemented, and that remains the case.
"But, again, I don't want to impinge on the Chancellor's Budget."