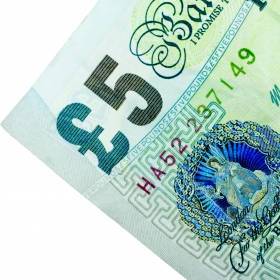 The Co-operative Bank is suspending interest charges on agreed overdrafts for the next three months.
A current account customer with an agreed overdraft of £2,000 could save £75 in fees over the "interest free" period, the bank says.
Key Points
Overdraft interest suspended for three months
Amnesty only applies to approved overdrafts
Huge fees for breaching limit still stand
The offer only applies to overdrafts approved by the bank. Customers who breach their overdraft limit will be charged interest and will pay fees of up to £20 a time for a bounced payment.
The Co-op charges between 9.9% and 15.9% annual interest on agreed and un-agreed overdrafts, depending on the account.
Those with the Co-op's Cashminder and Student accounts, plus its business banking and corporate banking current accounts, will not benefit from the amnesty.
The interest-free overdraft period covers debit balances from 5 January to 4 April inclusive.
Any customer who applies for and receives a formal overdraft while the offer is running will pay no interest from when their overdraft is set up until 4 April.
Fees to stay
While the bank won't charge interest for three months for those who stay within their limit, those who stray over will be charged interest.
The Co-op will also still levy its array of fees for setting up and exceeding an overdraft.
Customers will pay the following charges:
£20 a year to set up or renew an overdraft, or to increase the limit (waived on student accounts);
£20 monthly if they exceed their limit without permission;
£20 each subsequent day the amount by which they are above their limit rises;
£15 for a bounced payment due to lack of funds;
Charges for exceeding a limit or a bounced payment are waived for a first offence in any 366-day period if customers pay the money back in six working days. They are capped at £150 per quarter-year.
Robin Taylor, head of banking at the Co-operative Bank, says: "This move again highlights how we are looking to bring some much-needed competition to the high street, by providing customers with a genuine alternative to the big five banks."
Action on charges
Britain's major banks and the Government agreed a voluntary package in November to help limit charges when a customer exceeds their limit.
Under the code, banks must offer a buffer zone within which they can't levy fees, and offer a grace period within which a consumer can transfer funds before receiving charges.
Consumers will also have the option to receive alerts when their balance is low so they can take action to avoid charges.
These measures will be in place by March 2013, though some banks already provide them.