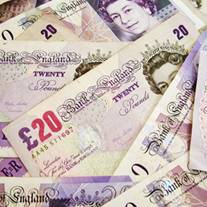 A leading business body slashed the UK's growth forecasts again today but believes the economy will narrowly avoid another recession.
The CBI downgraded 2012 growth prospects for the fifth time amid the worsening eurozone debt crisis and now expects GDP to increase just 0.9%, down from the 1.2% growth it forecast as recently as November.
Key Points
CBI slashes the UK's growth forecasts
Says economy will 'narrowly avoid recession'
'Recovery will depend on eurozone crisis'
Its prediction for 2013 was also lowered to a modest 2% from 2.2%.
Although growth will remain subdued and conditions tough, it thinks the UK will avoid an official recession, two quarters of declines in a row, as it bounces back from its 0.2% fall in the final quarter of 2011 with growth of 0.2% in the first three months of this year.
Professional services firm BDO on the other hand says the UK economy is likely to be declared in recession after a survey of companies' turnover hopes fell for the eighth month in a row.
BDO's Output Index slipped to 91.2 in January from 91.4 in December, where 95 indicates growth, which points to the overall economy contracting in the first three months of the year, after it shrank in the last quarter of 2011 by 0.2%.
However, the survey also reports an upturn in business confidence suggesting that the UK economy will stand on firmer ground from mid-2012 onwards.
'Recovery will depend on eurozone crisis'
CBI director general John Cridland says: "Economic conditions will continue to be tough, especially in the first half of the year and the UK recovery will depend on the successful resolution of the eurozone crisis.
"The pressure on household incomes will also ease slightly in the second half of this year as inflation falls, resulting in a slight increase in consumer spending.
"But weak wage growth and high levels of unemployment will continue to be a brake on household spending."
The CBI downgraded its forecasts after "a particularly difficult autumn" but has been encouraged by increasingly upbeat recent industry surveys and business optimism.
It predicts growth will gather pace in the second half of the year, hitting 0.6% in the third quarter but will remain fragile with high levels of uncertainty driven by the eurozone crisis.
However, the CBI has been encouraged by efforts by the European Central Bank to inject more cash into the economy, reducing the risk of a banking crisis.
It says there are signs the core eurozone countries are seeing signs of stabilisation, which will help boost UK exports.