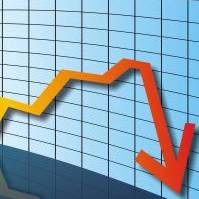 Hard-pressed families felt some relief last month as official figures revealed the rate of inflation fell to its lowest level in just under two years.
The retail prices index (RPI), which includes housing costs, fell from 4.8% to 3.9% in January.
It's important to understand the rate of inflation dropping does NOT mean prices are dropping, it means prices are RISING less quickly.
The consumer prices index (CPI) rate of inflation fell to a 14-month low of 3.6% in January, from 4.2% in December, as the previous year's VAT hike from 17.5% to 20% fell out of the year-on-year comparison.
The CPI rate has now fallen 1.2 percentage points since November, the largest fall over two consecutive months in just over three years.
The figures come a day ahead of the Bank of England's quarterly inflation report, which is expected to confirm its belief that inflation will hit the 2% target and possibly fall further in early 2013.
The data adds further weight to the Bank's decision last week to pump an extra £50 billion into the economy through its quantitative easing programme.
The VAT effect had a pronounced impact on transport costs, which applied the greatest downward pressure to overall prices in January.
The fall was also driven by softer rises in the cost of crude oil, which led to lower price increases in petrol and diesel, new car sales and maintenance.
Ratings concern
Meanwhile, Britain's AAA credit rating was put on a "negative outlook" by ratings agency Moody's last night amid fears over weaker growth prospects and potential shocks from the eurozone crisis.
Chancellor George Osborne says the assessment is a vindication of the Government's tough austerity measures and "a reality check for anyone who thinks Britain can duck confronting its debts".
Moody's downgraded the ratings of six countries and also put France and Austria on the same caution as the UK amid violent protests in Greece over stringent measures to secure a fresh bailout.
Explaining its decision on the UK's prospects, it pointed to "increased uncertainty regarding the pace of fiscal consolidation in the UK due to materially weaker growth prospects over the next few years".
"Any further abrupt economic or fiscal deterioration would put into question the government's ability to place the debt burden on a downward trajectory by fiscal year 2015-16," it says.
It also predicts the "high risk of further shocks (economic, financial, or political) within the currency union are exerting negative pressure".
Osborne says: "This is proof that, in the current global situation, Britain cannot waiver from dealing with its debts. Moody's are explicit that it is only the Government's 'necessary fiscal consolidation' that is stopping an immediate downgrade, which would happen if there were any 'reduced political commitment to fiscal consolidation including discretionary loosening'.
"This is a reality check for anyone who thinks Britain can duck confronting its debts."