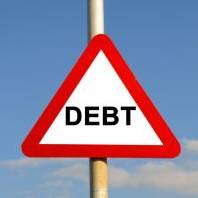 The controversial payday lending market is to be investigated by the Office of Fair Trading, the watchdog said this morning.
The Government-backed probe has been prompted by fears some lenders may be taking advantage of people in financial difficulty.
It will investigate whether or not the companies are breaking the law, as well as the OFT's guidance on irresponsible lending.
Consumer lawyer Mike Dailly, who is on the Financial Services Authority's consumer panel, said in an article for MoneySavingExpert.com last week that payday loans could be one of the next mis-selling scandals as he thinks they have been mis-sold on a large scale.
The OFT says evidence gained during the review will be usedto drive out companies that are not fit to hold consumer credit licences.
A payday loan is where a lender hands out a relatively small sum, usually just a few hundred pounds, which must be paid back within a few weeks, often at or around a payday.
Lenders often target the vulnerable, or financially excluded. For example, many adverts appear during daytime TV shows, which are more likely to be viewed by the unemployed.
Fees are often around £25 per £100 borrowed. There are also hefty fees for late repayments which can result in charges which can add up to a large proportion of the amount borrowed - or can even exceed it.
'Unacceptable'
Dan Plant, MoneySavingExpert.com money analyst, says: "It's good to see the OFT getting a grip on this market – and the core issues it's highlighted match up with our findings of the real nasties.
"It's clear lenders must be much more responsible, both when giving out cash in the first place, and especially when rolling loans over to the next month – which massively multiplies the cost.
"Only in a small number of extreme situations should a payday loan be considered, such as if you'll be hit with overdraft over limit charges. And even then, you absolutely must know how you are going to pay it back in time."
David Fisher, OFT director of consumer credit, says: "We are concerned some payday lenders are taking advantage of people in financial difficulty.
"This is unacceptable. We will work with the trade bodies to drive up standards but will also not hesitate to take enforcement action, including revoking firms' licences to operate where necessary."
The investigation will focus on the following areas of concern:
Offering loans without first checking adequately that the borrower can repay them.
Inappropriately targeting particular groups of people with clearly unsuitable or unaffordable credit.
Rolling over loans so charges escalate and the loans become unaffordable.
Not treating borrowers that get into financial difficulties fairly
The OFT will inspect 50 major paydaylenders and conduct surveys of industry and consumer organisations. It will assess whether or not the firms comply with the Consumer Credit Act.
Consumer Affairs Minister Norman Lamb says: "The OFT is right to launch a compliance review of its guidance in the payday lending market to make sure that companies are adhering to agreed standards and in particular to identify those practices which can harm vulnerable consumers."

The OFT's report will be published later in the year.