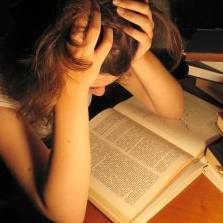 Students hoping to use Tesco Clubcard points to fund study at The Open University should consider applying soon as the scheme is set to end this July.
You can currently exchange Clubcard vouchers for Tesco Rewards Tokens that can be used towards the cost of Open University level one modules (explained below).
Key Points
Tesco Rewards and Open University partnership to end
Rewards can be used to pay for level one study
Students have till July to use rewards
Every £5 in Tesco Clubcard Vouchers can be tripled to £15 in Rewards Tokens, which can then be used to pay for all, or part of a level one module.
Level one modules typically cost between £420 and £730 in cash or Rewards Tokens, although this varies depending on the module.
But from July, students won't be able to pay for The Open University with Tesco Tokens any more.
The university says the cost of maintaining the scheme is too high. It first became a ' Tesco Rewards partner' in February 2007.
Level one is the first stage of undergraduate study - roughly the equivalent to the first year of a traditional undergraduate degree.
Levels two and three are roughly the equivalent of second and third year at university. You cannot use Tesco points for these.
Is it too late to pay for modules with tokens?
Unlike most institutions where the academic year starts in September, Open University modules begin at different times over the year.
This means that for some level one modules, it isn't too late to pay for study using Tesco Rewards, as long as the course is open for registration, and all is complete by 31 July. The course doesn't necessarily have to have started by then.
Open University Rewards Tokens must be ordered from Tesco no later than 10 July, though.
Existing level one students who pay their fees in instalments via The Open University's own loan system will also have until 31 July to pay for their current modules using Rewards Tokens.
What can I register for?
Registration is mainly open for modules starting in October, although these will fall under the new, higher fees system beginning in September.
If you want to start under the current fees system (see below for student finance 2012 changes when costs rise) you can only register for some business and law modules that start in May.
'Budget problems'
Will Swann, director of students at The Open University, says: "The Open University joined the Tesco Clubcard Rewards programme to encourage people to try higher education for the first time.
"Since then, changes to the way higher education is funded in England have reduced The Open University's income by more than £90 million.
"In the current economic climate, the university has to re-evaluate its budgets to ensure that it keeps fees as low as possible for everyone and in 2011, fewer than 3% of students on level one courses used Tesco Rewards Tokens to pay for Open University courses."
September fee hikes
Those planning on starting courses at The Open University from 1 September will see fee rises as part of the Government's overhaul of the English student finance system.
The cost varies between modules. Typical fees are:
60 credits: The new fee will be £2,500, up from £730.
30 credits: The new fee will be £1,250, up from £420.
One module is usually worth 30 or 60 credits. To get an undergraduate honours degree, you need 360 credits.