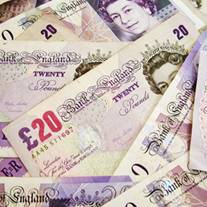 Cahoot customers with a 'Flexi loan' could be in line for refunds worth thousands of pounds after their rates were hiked.
Parent bank Santander has handed huge sums — one totalled £8,000 — to borrowers who have made a claim.
If you had a Cahoot Flexi loan between 2006 and 2008, when rates soared, check your paperwork and put in a complaint to the bank.
This applies whether the loan is still outstanding or where the debt has been cleared. For some, delaying a claim until the debt is clear could mean more cash in your pocket (see below for details).
The issue was first raised by MSE forum user harry6854 last October.
Now other forum users are reporting refunds, many between £3,000 and £5,000, on the same thread Harry started. He has been credited by fellow users as inspiring them to claim.
Why were rates hiked?
Santander stresses the terms of the Cahoot loans allowed it to increase interest rates, even though loan rates tend to be fixed.
But MoneySavingExpert.com understands that top brass at the giant now accept many of the rises were too steep.
Customers would have seen their rates rise after the bank conducted a credit check between 2006 and 2008. Those with poorer credit scores would have seen larger increases. Santander won't confirm how many people had these loans or how many had rates hiked.
By how much did rates rise?
The rises varied wildly, but one borrower's rate rocketed from 6.9% to 29.9%. Other rises have been less harsh.
How to complain
Santander says it will consider complaints from Cahoot Flexi loan customers but doesn't promise money back. Yet we've heard of a number of cases where large 'goodwill' payments have been made.
If you make a complaint and are rejected, or do not get a satisfactory response within eight weeks, you can take your gripe to the Financial Ombudsman Services, which arbitrates in disputes between banks and their customers.
A Santander spokesman says: "We've received a relatively small number of complaints about the Cahoot Flexi loan, regarding the change to the interest rate between 2006 and 2008, which were made in accordance with the applicable terms and conditions, and customers were made aware of these changes at the time.
"A number of customers who complained about the loan were paid money by Santander, as a gesture of goodwill. As with any complaint, we'll investigate the circumstances but customers cannot expect that refunds will be given and each case will be looked at on its merits."
Customers won't necessarily get a cheque back for the full amount — instead, they may see an outstanding debt reduced, meaning lower payments in future.
When to complain
Those who've been given money back are getting the difference between the interest they've paid and what they would have paid had rates not been hiked, up to the point of their complaint.
Bizarrely, successful claimants will still pay interest at the hiked rate on any outstanding debt.
Therefore, you may want to delay any claim until the debt is clear or until is it close to being cleared, if a refund would wipe out the debt. If successful, you'll have effectively paid the original rate throughout the term of the loan.
What have borrowers got back?
In October, harry6854 said: "Me and a number of others have secured thousands of pounds in refunds. I had my interest recalculated from 2006 to present day at 6% and was given an £8,000 refund.
"This is not a joke. I have been contacted by others who state that this also works for closed accounts."
Reports of refunds are still flooding in on our forum. Percys32 said at the weekend: "Received our response from Santander today.
"As as a gesture of goodwill it will recalculate the loan from 1 April 2004 to the date of calculation, 13 January 2012. This clears our outstanding balance, and they have also sent a cheque for just over £50.

"I cannot thank the original poster [harry6854] enough and am also a happy bunny."
Cahoot is the internet bank set up by Abbey in 2000. Abbey was bought by Santander in 2004 to form the current UK banking giant, which also includes the former Alliance & Leicester and parts of Bradford & Bingley.