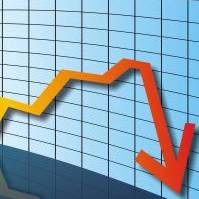 Lower electricity and gas bills helped drag the overall rate of inflation down last month, official figures showed today.
The retail prices index (RPI) rate of inflation, which includes housing costs, fell to 3.7%, down from 3.9% in January.
Meanwhile, the consumer prices index (CPI) rate of inflation, which does not include housing costs, dipped to 3.4%, from 3.6% in January, the Office for National Statistics (ONS) says.
The drop comes after five of the big six energy providers cut prices over the past two-and-a-half months. Domestic electricity and gas bills fell by 1.3% and 0.9%, respectively.
Cheaper air fares and discounts on digital cameras also pulled inflation lower, but a record January-to-February rise in alcohol prices, driven by spirits, held back further declines.
Better news for households
The drop comes as some economists warn the overall rate of inflation may not pull back as quickly as previously thought amid resurgent oil prices, although the ONS says there is no evidence of this in February.
The easing rate of inflation will be welcomed by households squeezed by high prices and sluggish wage growth throughout 2011, and will add further weight to the Bank of England's decision to pump an extra £50 billion into its quantitative easing programme last month.
It will also mildly lessens the pain for savers, who have seen low returns on their money at a time when high inflation is eroding the value of their deposits.
Bank of England governor Sir Mervyn King and his colleagues forecast the rate of CPI inflation will dip below the Government's 2% target at some point early next year.
Petrol prices rise
The average price of petrol rose in February by 1.9p a litre to 135.1p, while diesel rose 1.4p to hit a record high of 143p a litre.
But the ONS says this had a negligible effect on the overall rate of inflation.
The resurgent price reportedly prompted President Barack Obama and Prime Minister David Cameron to discuss releasing strategic oil reserves to curb further rises.
Chris Williamson, chief economist at financial services information firm Markit, says oil prices will present the "biggest headache" in the months ahead, and the bank's forecasts may prove "optimistic".
He says: "Stickier than anticipated inflation will be bad news for consumer spending and the economic recovery in general."