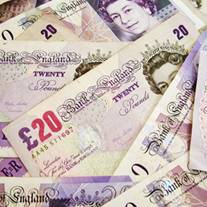 Hundreds of thousands of benefits recipients will see a dramatic fall or even an end to their tax credits under a raft of reforms next month.
Sweeping changes are planned for the tax system which will affect what people can claim depending on the amount they earn and the number of hours they work.
Most people affected by the reforms will be hit by steep cuts, with the majority due to lose £545 a year. But there will be a minority of winners (see our Tax Credits guide for more info on how to claim, renew or appeal).
There are 5.7 million tax credit recipients. Of those, HM Revenue & Customs has written to around 1.25 million it thinks will lose out.
We have been inundated with emails, tweets and forum posts from worried families who are set to see their income dive, so below, we've rounded up the changes to each category and what you can do about them.
Child tax credit changes
Working tax credit changes
What can I do?
Child tax credit
This is a benefit to help people bring up children. Sadly, the change will see many losing out.
You can currently get some child tax credit if your income is roughly £41,300 or less. From 6 April 2012, for most people, this limit will dive to the following:
If you you have one child, the maximum income to be eligible will normally be £26,000 a year.
Two kids: £32,200
Three: £38,800
Four: £45,400
The figures are a rough guide provided by HMRC. The thresholds for some are different, say, if you pay for childcare, are disabled, or have more than one child. See the HMRC website for details.
What do I get?
Now. If your household income is up to £15,860, you usually get the full amount of child tax credit of £2,555 per child, plus £545 per family. The family element is also available for those with an income up to £40,000. From both of those thresholds, the amount of child tax credit each household is entitled to drops by 41p for every extra £1 it earns. For example, a household on £40,001 per year would get £544.59 in family element.


From 6 April. The £40,000 boundary (called the second income threshold) is being removed. This means entitlement for the family element starts to drop 41p for every extra £1 earned from the £15,860 threshold rather than £40,000. The family element will remain at £545 but the per child rate rises to £2,690.
Working tax credit
This is a benefit to make work pay. It also includes the childcare element to make looking after kids, while working, more affordable.
For the basic working tax credit, if you're in a couple and responsible for at least one child, currently, as long as one of you works over 16 hours a week, you're eligible - if within the income thresholds. To claim for childcare costs both of you need to work over 16 hours.

From April, if only one of you works, you'll need to work over 24 hours a week. If both of you work, it'll need to be a total of over 24 hours, provided at least one works more than 16.

If you're a single parent, you must continue to work over 16 hours a week to be eligible.
There is no change for those over 25 without children. Singles and couples need one person to be working over 30 hours a week to be eligible.

Basic working tax credit eligibility
Min working hours per week(1)
2011/12
2012/13
Working couple with kids, not claiming for childcare
One must work 16+
24+ combined
(one min 16+)
Working couple with kids, claiming childcare
Both must work 16+
Both must work 16+
Couple with kids, one working
One must work 16+
One must work 24+
Single parent
16+
16+
Single/couple aged 25+, no kids
One min 30+
One min 30+
(1) different rules if you're a carer, over 60, disabled, ill, in hospital or prison
Maximum income
To qualify for working tax credit, you must also earn below the income caps, which will be broadly similar from 6 April.
They are as follows:
Working tax credit eligibility
Maximum household income
No of kids
2011/12
2012/13
None, single
£13,000
£13,000
None, couple
£18,000
£18,000
One (1)
£41,300
£41,200
Two (1)
£58,200
£58,900
Three (1)
£64,500
£65,300
Four (1)
£70,700
£72,000
(1) limits apply if claiming maximum childcare costs, figures are lower if childcare costs are less.
How much will I get?

The HMRC calculators are not updated with next tax year's figures yet, so it's impossible to give an accurate answer. See our Tax Credits guide for a rough indication.
Childcare element of working tax credit
You can also get help towards your childcare costs if you meet the conditions above.
You get 70% of your childcare costs, but only up to a maximum per week, as set by HMRC, as below:
Childcare element of working tax credit payout
No of kids
Max weekly childcare covered
Max payout (70% of childcare)
1
£175
£122.50
2+
£300
£210
This does not change in April. For full help on this and how it works see the Childcare Tax Credit guide.
What should you do?
TELL 'EM, TELL 'EM, TELL 'EM.
Your payment is based on your previous year's income but this year's working hours. So it's crucial HMRC has the correct details.
If anything's changed, tell 'em ASAP. If you don't, your payments could stop or you could be underpaid or overpaid (and you may need to pay back income you've already spent).
Do a budget
Sadly if you're losing income, little can be done so it's important to plan now. Do a Money Makeover to try to find cash from elsewhere, and use the Budget Planner to stick within your means.
Not claimed? Now's the time.
From 6 April, new claims can only be backdated for one month. Before, you could claim for the previous three months. Don't lose the cash if you're entitled to it.
Don't confuse with the £26k 'cap 'em' debate.
Next month's shake-up is different to the even bigger change in 2013 where existing means-tested benefits will be replaced by a single Universal Credit, setting a cap on the benefits families can receive.