Help With Childcare Costs
Get £1,000s in tax credits & Tax-Free Childcare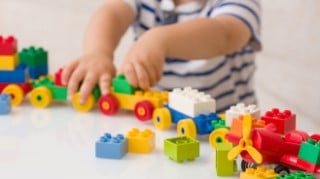 Whether you have a wee tot or big teen, the costs of childcare can be huge. Yet 100,000s of working parents are missing out on £1,000s of help with these costs. This guide to boosting your childcare budget includes tax credits, Tax-Free Childcare, free school schemes and more.
Get Our Free Money Tips Email!
For all the latest deals, guides and loopholes - join the 12m who get it. Don't miss out
Childcare isn't just for little 'uns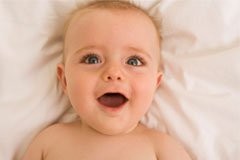 The term childcare may conjure up an image of a baby in swaddling clothes being doted over by a kindly nanny.
But childcare and its eye-watering cost doesn't stop when kids go to school...far from it.
The good news is that many of the schemes offering help with childcare costs cover older kids too.
For tax credits, you're able to claim child tax credit until the 31 August after your child turns 16. You may also claim if they are under 20 and in non-advanced approved education. But note that this only applies to those who are already claiming tax credits, as they are now closed for new applicants - unless you're receiving the severe disability premium. See our Tax Credits guide for more info.
With Tax-Free Childcare, you can claim up to £2,000 per child up to the age of 11 (or 17 for children with disabilities - and for them you can claim up to £4,000).
So...
You must use a registered provider
Whether you're paying with childcare vouchers, tax credits or tax-free childcare cash, the key is that the childcare provision is registered and regulated. This includes after school and summer clubs, nurseries, playgroups, nanny, childminder or au pairs.
If you ask, most providers will simply tell you if they're registered but you can find out from your local authority's children's services department or search for your nearest Family Information Service on the Family & Childcare Trust website which should be able to tell you about the provision available in your area.
Get Our Free Money Tips Email!
For all the latest deals, guides and loopholes - join the 12m who get it. Don't miss out
Step 1: Free childcare for three or four-year-olds
There is free early education and childcare available for all three or four-year-olds across the UK (starting from the term after your child's third birthday).
Currently, in England, you're entitled to 570 hours of free childcare per year (see below for rest of the UK). This is usually taken at up to 15 hours per week for 38 weeks of the year. You can stretch it out longer by using fewer hours a week, but many councils want your child to attend for at least 2.5 hours per week.
You can either use this allowance in school term time, or you can usually use it over the entire year. To get it, simply ask your local nursery or childcare provider if it has space. You must tell it that you want to take advantage of the free 15 hours when you sign up.
Families with a low income may also get free classes for two-year-olds.
In practice, the free childcare provision for three and four-year-olds is offered at a range of places including Sure Start children's centres, nurseries, pre-schools and childminders – and covers those run by the state and run privately. So if you're paying for childcare, you can swap it for this free provision.
Watch out for extra add-ons and potential price rises
You may need to pay for add-ons such as nappies and meals, so in reality your childcare will unlikely be completely free. And many providers have said they have raised prices (or will do so) for paid-for childcare as they look to recoup some of their costs, which they claim is down to the scheme being underfunded.
Free childcare doubled to 30 hours in England for working parents
Parents of children between the ages of three and four can get a total of up to 30 hours free childcare per week (1,140 per year) – if they work and meet certain conditions.
Councils should have their own cut-off points for application on their websites – typically these are 31 December for the spring term, 31 March for the summer term and 31 August for the autumn term.
To qualify for the extra 15 hours of free nursery, you must earn a minimum of the equivalent of 16 hours per week at the national living or minimum wage (£131.36/week in the 2019/20 tax year), and less than £100,000 a year.
This applies to both parents in a couple – so, a pair each earning £99,999 would still get the extended 30-hour allowance. But, if one parent doesn't work, your child would only get 15 free nursery hours.
However, a growing number of providers have voiced concern that a lack of Government funding towards the cost of providing the 30 hours' childcare could mean it won't be delivered. Four in 10 childcare providers say they may have to close in the next year, a half have raised fees, a third are planning to do so and a fifth will introduce extra charges, according to the latest research from the Pre-school Learning Alliance and Mumsnet.
This means what's available to you will likely depend on local factors including: council funding; nursery costs; number of children at the nursery; and how the nursery adapts.

How to get the 30 hours of free childcare
To get the free 15 hours, you just contact the provider, but for the extra 15 hours, you need to apply for the extra hours free childcare through the Gov.uk website. If you're approved, you'll receive a code to give to your childcare provider. You'll get the extra hours once the next term starts.
If you're not currently using a childcare provider, you can usually find a list on your council's website.
All three and four-year-olds are entitled to 600 hours of free childcare a year. The Scottish Government plans to increase this to 1,140 hours/year by 2020, though some places are already phasing the extra hours in. What type of provider is eligible, and when and where you can take your hours, varies by local authority. You can also get help with childcare for your two-year-old if you receive one of the qualifying benefits.

To get it, speak to your local authority, or you can contact your childcare provider to see if you can use your free allowance with it. You can also ask another provider if you wish. If you need more help, contact your local authority. You can also use the Scottish Government's Parent Club.

The Welsh Government offers at least 10 hours per week of free early education. This is usually available from the start of the term after the child turns three, until they enter full-time education. Some local authorities do have different cut off dates so speak to your local authority about their application process.

Parents of three-year-olds and four-year-olds can get up to 30 hours of combined early education and childcare. You can divide them up, but at least 10 hours must be used on free early education. The 30 hours are currently available in most local authorities, but may not be available throughout their catchment areas, so check first.

To get it, contact your childcare provider of choice first. You can use your local authority's Family Information Service to find one.

Three and four-year-olds get a funded pre-school education place through the Pre-School Education Programme, available term-time either on a full-time or part-time basis. Full time amounts to 4.5 hours per day (22.5 hrs/wk), and part-time 2.5 hours of free childcare per day (12.5 hrs/wk) for 38 weeks of the year.

To get it, apply through the Education Authority's website to get an application form. You can apply to any number of providers, but it's best to select more than one, as your chosen provider might not have enough spaces available.

You have to supply the form and your child's birth certificate to your first preference childcare provider by the deadline. You can find all application deadlines on the Education Authority's website.
Get Our Free Money Tips Email!
For all the latest deals, guides and loopholes - join the 12m who get it. Don't miss out
Step 2: You can still use tax credits if you're getting them
Working tax credit, which used to offer a childcare element, is no longer available to new claimants as its been replaced by universal credit. Meanwhile, child tax credit is only available to claimants who receive the severe disability premium, or have received it in the month before applying.
We've left this section of the guide as a reference for those still getting tax credits.
I already claim tax credits - will universal credit affect my claim?
If you're already claiming tax credits, you can continue to do so until you need to make a new claim or you've a change of circumstance. You'll then have to apply for universal credit.
If you don't need to make a new claim, and you don't have a change of circumstance, you'll be moved over to universal credit as part of the 'managed migration' currently getting underway and expected to finish in Dec 2023. You can read more about this in our Universal Credit guide.
You can apply for universal credit before then if you will be better off on it - use our benefits calculator to see what you could get.
What are tax credits?
It's a common misconception that tax credits are for the unemployed. Actually, for help with childcare it's the opposite – you have to be in work. The childcare element of working tax credit is designed to help working parents cover some of the cost, so that they still gain by being employed.
Note that the childcare element of working tax credit is NOT the same as child tax credit.
To be eligible for the childcare element of working tax credit, you need to:
Be a single parent working 16+ hours a week, or
be in a couple working at least 24 hours a week between you (with one of you working 16+ hours a week).
You will not be able to make a new working tax credit claim as this has now been replaced by universal credit.
For a full and detailed guide to tax credits see the Tax Credits guide.
It's no longer possible to make new working tax credit claims.

You may be eligible for other benefits. Use our/Entitledto's benefits check to see what you're entitled to.

You can currently get help for up to 70% of eligible childcare costs, but there's a limit to the total cost. The weekly limit is £175 for one child, or £300 for two or more. However, you can only get up to 70% of this maximum, though what you actually get depends on your income.

| NO OF KIDS | MAX WEEKLY CHILDCARE COVERED | MAX PAYOUT (70% OF CHILDCARE) |
| --- | --- | --- |
| 1 | £175 | £122.50 |
| 2+ | £300 | £210 |

If you pay more than this per week, you don't get any more help.

It's paid directly into your bank or building society account each week or month.

If you're married or living with someone, then you must put in a joint, rather than single, application for tax credits. You can only put in a single claim if you don't have a partner. If you're a permanently separated couple, then you are counted as a single parent and the payment is made to the child's main carer.

It's any money earned from paid work (or self-employed profits) plus any extra income above £300 you (or a partner) receive from a pension, savings, renting out a property, or things such as a trust or interest in the estate of a person who has died. Overtime only counts if you work the hours regularly.

You don't need to include maintenance money (payment from an ex-partner to help cover the costs of raising your children) or your children's income.

You can claim childcare costs as soon as you start paying for childcare, or up to seven days before the childcare starts.


If your childcare costs go up, call the tax credits helpline and tell them about it, as you may be able to get more money and if you're late you can only backdate it for one month.

If the costs go down, do the same as you're then being overpaid and will have to give the money back, never easy if you've already spent it.

Yes. If you pay more in the summer, your assessment's based on your average year-round childcare costs and that includes summer and other holidays. So add up the total cost for the year and that's what you say. This means you need to try to budget over 12 months. Use the free Budget Planner to help.

If you just pay for care in the summer, you'll only get a payment during that time so contact the tax credit office to tell them as soon as you can.

This benefit is for parents who work over 16 hours a week, so you won't be eligible anymore (unless you get new work). You do need to inform the tax credit office or you could have the money reclaimed at a later date, really hitting your cash flow. The tax credit won't be cut off immediately though, you should get a four-week grace period.

The premise of this policy is that if you're not working, you don't need childcare. If you have lost a job or had hours cut, see the Redundancy and Mortgage Arrears Help guides.
For a generalised check-up of whether you're getting all the help you're due, read the Benefits Check-Up guide
Step 3: Do you qualify for Tax-Free Childcare?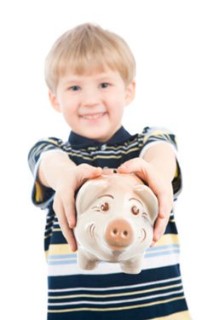 Tax-Free Childcare is a Government-backed scheme which helps parents with the cost of childcare. The scheme, which launched in 2017, gives eligible families an extra 20% towards childcare costs. It's slowly replacing the outgoing Childcare Vouchers scheme, which closed to new entrants in October 2018.
Tax-Free Childcare is designed so that for every 80p you put in, the state will add 20p – so it effectively gives you basic-rate tax back on what you pay, hence the scheme's name.
In total you'll be able to use the scheme to pay for up to £10,000 of childcare per child each year (meaning you'd pay £8,000) – so you could get an extra £2,000 per child (up to £4,000 if your child is disabled) each year. Once your childcare bill exceeds the Government maximum, there's no more financial support for that year. You can still pay for your childcare through the scheme but you won't get a top-up so it might be easier just to pay your child's nursery etc directly.
It's open to all qualifying parents. This includes anyone who's self-employed. However, you (and your partner, if you have one) will need to be in work to qualify – so if you work and your partner doesn't, you won't be able to take advantage. Tax-Free Childcare is also available to single parents.
The scheme's available to parents of children up to and including the age of 11 (or 16 for children with disabilities). See full info in our Tax-Free Childcare guide.
Tax-Free Childcare won't win for everyone, and many could be better off sticking with Childcare Vouchers (if you're already a member, if not see the box below) - or the other way round. It all depends on your personal circumstances. But you have to settle for one as you can't apply for both. See full help in our Childcare Vouchers vs Tax-Free Childcare analysis.
The Childcare Vouchers scheme is now closed for new applicants
The Childcare Vouchers scheme was replaced by the Tax-Free Childcare scheme on 4 Oct 2018.
Those who had received their first vouchers by 11.59pm on 3 October will still get vouchers as long as they stay with the same employer, and their employer continues to offer them.
If you're considering switching onto the Tax-Free Childcare scheme, read the Tax-Free Childcare guide.
Get Our Free Money Tips Email!
For all the latest deals, guides and loopholes - join the 10m who get it. Don't miss out
Step 4. Help with childcare costs through universal credit
You can get help with your childcare costs if you're claiming universal credit. You can get back up to 85% of your costs, to a maximum of £646 a month for one child, and a maximum of £1,108 monthly for two or more children.
The money is given to you after you've paid for the childcare and it has been provided for you.
You can apply through your universal credit account on the Gov.uk website. You will need to provide evidence of your costs. This includes a letter from your registered childcare provider, a bank statement proving you've paid your provider, or a cash payment receipt.
How does claiming childcare costs back through universal credit work?
You will be reimbursed through your regular universal credit payments.
You'll need to upload your evidence every month. If you've uploaded all your documents and verification has taken place (if necessary) before the last day of your assessment period, you should be reimbursed on your next universal credit payment date.
You can make a claim up to three months in advance, but you will only get the money after the childcare has been provided.
To read more about eligibility and how universal credit works, see our Universal Credit guide.
Step 5. Free summer holiday activities
Provision of holiday childcare for school-age children is often a real hit to the finances. Parents either need to lose earning power by taking time off work, or pay for professional childcare.
Here's a few ideas to find what's local to you and get you started in finding affordable and entertaining activities for your kids over the holidays:
Find your nearest family information service (FIS): Check the Family & Childcare Trust website (use this link for Scotland, Wales & Northern Ireland) for your nearest FIS who'll give you info on what's going on locally.
Check what's available out of school hours: Use the Gov.UK site (for England & Wales) to find out contact details for your local council and call to find out if they offer anything (go here for contact details for Scotland & Northern Ireland).
Contact schools, community centres & youth groups: Usually over the summer, and sometimes during Easter and Christmas, thousands of schemes across the UK offer a range of activities for children, from sports coaching to dance and music sessions. Get in touch with them to find out what's on offer.
Is there a school holiday day camp near you? SuperCamps run school holiday day camps for 4-14 year olds (England only) and have some interesting activities on offer. Or you could try Activate Sport summer camps for children aged 5-16 (also England only). For Scotland, Wales and Northern Ireland, try Netmums to see what's on near you.
Can I pay for summer care with tax credits or vouchers/Tax-Free Childcare?
Researching the above is a safe and cheap way to resolve holiday childcare needs and if you need to pay for it, then often you'll be able to use the schemes to help:
Childcare tax credits
You may be able to use your tax credits to help pay for your child's summer activities. If you pay for them to attend, whether it's tennis lessons or camp, if the activity provider is Ofsted-registered, you can claim as you would for an after-school club or childminder.
If you ONLY use childcare during the summer holidays, then you will only be able to claim tax credits for the weeks that you're actually paying for childcare. If you use it throughout the year, but costs go up in summer, then you'll need to estimate the average cost during the year, and then use this with the tax credit helpline when claiming (so spreading the cost).
Childcare Vouchers/Tax-Free Childcare
You can often pay for summer holiday childcare provision with vouchers or Tax-Free Childcare, although it's best to check before booking that the activity you've picked accepts them – again, it'll need to be Ofsted-registered to do so.
More ways to entertain kids:
For more ideas on how to keep your little ones busy, see the following related guides:
Get Our Free Money Tips Email!
For all the latest deals, guides and loopholes - join the 10m who get it. Don't miss out
Can grandparents benefit from childcare?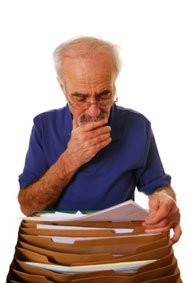 It's estimated grandparents provide 1.7 billion hours of childcare every year for more than 1.5 million grandchildren. However, they can't be paid for it using Childcare Vouchers, Tax-Free Childcare or childcare tax credits, as they don't provide regulated childcare.
However, there is a way for some grandparents (and others) to gain. If you care for grandchildren aged under 12, this can qualify for class 3 national insurance credits (known as specified adult childcare credits). These count towards your qualifying years for a full state pension.
If you retired before April 2016, you need 30 qualifying working years to get the full state pension. If you're retiring after April 2016, that's raised to 35 years. (Read our State Pensions guide to find out more about qualifying NI years.)
If you're looking after grandchildren, and you need extra qualifying years, it's worth getting recognition for the childcare you provide. But, it's not quite that simple. You need to claim these credits – they won't be automatically added to your NI record.
For grandparents to be eligible for the national insurance credits, working parents need to give up the NI credits they receive when they claim child benefit and transfer them to the grandparent doing the caring – they're transferable credits.
You also need to time your claims. If you cared for a grandchild in the last tax year, you need to apply in the October after the end of the tax year for the credit to be transferred.
You need to fill in the catchily titled form CA9176 and send it off to HMRC. Both you and the parent transferring the credit need to sign the form.
Join the MSE Forum Discussion