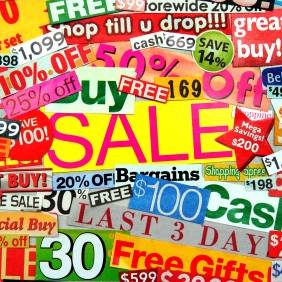 Daily deals giant Groupon is to improve its practices following action from the Office of Fair Trading, it has been announced today.
The regulator has accepted undertakings from company MyCityDeal Ltd, which trades as Groupon, to change some of its business practices following an OFT investigation, which found widespread examples of Groupon breaching consumer protection regulations.
The OFT specifically raised concerns over practices including reference pricing – adverts that compare an original reference price against Groupon's sale price. The OFT was concerned that in some cases the reference price was inaccurate, so could potentially mislead consumers.
Concerns were also raised by the OFT that in some cases Groupon's refund policies and cancellation rights were not in accordance with Distance Selling Regulations, which gives consumers a legal right to send most goods back within a week, for a full refund, even if there's no fault.
As a result Groupon has now agreed that it will change its practices to comply with the law. It has three months to make the changes and if it doesn't the OFT can take action against it by applying to court for enforcement orders.
The investigation was launched in July last year following complaints from consumers. In December last year Groupon was also referred to the OFT by the Advertising Standards Authority after it found multiple breaches of UK advertising codes.
What changes is Groupon making?
Groupon is required to change its practices to ensure that:
Reference prices, including savings, are accurate, honest and transparent.
Groupon carries out an accurate, honest and realistic assessment of a merchant's ability to provide goods or services in the quantity or time frame advertised.
Products display clearly, prominently and on the same screen or before purchase all the limitations which apply to any deal.
Groupon takes reasonable steps to ensure that health or beauty product claims are substantiated.
Terms and conditions are fair.
Groupon applies refunds policies and cancellation rights in accordance with the Distance Selling Regulations.
The OFT says it will monitor complaint numbers closely and has told Groupon to inform it of any complaints it receives on these practices.
Cavendish Elithorn, senior director in the OFT's goods and consumer group, says: "Collective buying and discount schemes can offer real benefits for both consumers and merchants.
"The market is growing rapidly, but it's important that consumers benefit from consumer protection law as well as from the discounted offers.
"Groupon has cooperated fully with our investigation and is making changes to its business practices to address our concerns. We will be monitoring the situation closely to ensure that consumers benefit from these improvements."
What are daily deals sites?
Daily deals sites such as Groupon often work by selling you a voucher which you then exchange with the merchant in question, such as a spa, hairdresser or supermarket. Often, the voucher is much cheaper than the value of the item or service you get.
However, consumers often report being unable to redeem their deal due to a lack of availability, as smaller businesses often struggle to cope with the large demand daily deals sites drive.
Last year MoneySavingExpert.com asked the major daily deals sites, including Groupon, to adopt a code of conduct to protect consumers (see the MSE issues code of conduct call to daily deals sites news story).