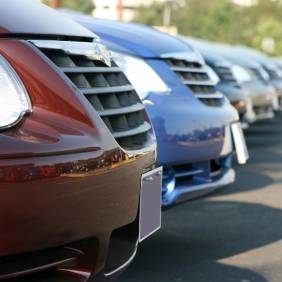 Car insurance prices continued to rise over the last year, but hikes were tempered by a fall over the past three months, according to the AA's latest British Insurance Premium Index.
Over the year ending 31 March, the AA reported a 7.7% rise – the smallest 12-month increase since 2008.
While still higher than inflation, it is significantly less than the record 40.1% annual increase recorded in April last year.
Combined buildings and contents insurance prices rose by 7.6%.
Car insurance rises
While the cost of car insurance was up over the year, over the three months ending 31 March, it fell by 1.1% to a typical £1,132.
The average price on comparison sites over the three months ending 31 March also fell by 4.3% to £737.
The AA doesn't believe that this is the start of a downward trend.
Simon Douglas, director of AA Insurance, says "I can't see this drop in premiums being sustainable for long. My fear is that if prices do continue to drop, we'll see a repeat of 2009, when industry losses led to premiums suddenly rocketing up following a long period of little movement."
Men aged 17-22 saw their premiums fall by almost 1% over the quarter, although those for young women increased by 4.8%.
From December 2012, a European Court of Justice ruling means insurers will no longer be able to use gender as a means of calculating insurance premiums. The AA says young women can expect to see premium increases of up to 25% after this comes into force, although it looks like this trend has already begun.
Home insurance rises
Over the year to 31 March, buildings cover rose by 7.1%, contents by 3.7%.
The index for the first three months of the year shows the cost of buildings cover increased by 0.5% to £181 while for contents cover, the premiums dropped by 1.7% to £109.
The premium for a combined policy increased by 1.5% to £260.
Douglas says that while the premium increases of the past couple of years, particularly for buildings insurance, appear to have ended, insurers remain concerned about the effects of severe weather events on homes, which could push prices up further.
How to slash insurance costs
There are ways to cut your insurance costs, here's what you can do:
Step 1: Use price comparison sites. These utilise a host of insurers' and brokers' websites to find you the cheapest deal based on what you require.
However, no site lists every provider so the key is to combine searches to give yourself the widest range.
Also note that Aviva and Direct Line do not appear on comparison sites so, if you've time, search their sites to add to your comparison.

Step 2: Grab cashback. Once you know the cheapest provider, check whether you can grab any money back via a cashback website.

Step 3: Remember next year. Just because you got a cheap quote this year, doesn't mean you will next year. Diarise a note six weeks before your renewal so you don't end up paying your insurer's expensive renewal price.
However, if you have a medical condition, have a high claims history, if you are sharing a home with friends, or if you have any other complex issues, comparison sites may not offer the cheapest policies.
If you can't find a decent quote, use a broker. You can normally find one via the British Insurance Brokers' Association (Biba) website.