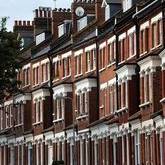 First-time buyers rushing to jump on the property ladder before the end of a stamp duty holiday helped house prices jump 2.2% in March, lender Halifax revealed today.
The bank says the average house price was £163,803 in March as the number of completed sales rose to its highest level since late 2009 before the threshold for stamp duty fell from £250,000 to £125,000 at the end of the month.
The figure is 2.2% higher than the previous month but 0.1% lower on a quarter-by-quarter basis and 0.6% down on a year earlier.
This continues the yo-yoing of house prices. Halifax reported prices fell by 0.5% in February.
To further bamboozle anyone looking to establish a trend, Nationwide reported a 1% fall in prices in March.
Martin Ellis, Halifax housing economist, says: "Efforts by first-time buyers to beat the expiry of the stamp duty holiday at the end of March have probably increased sales in recent months and may have helped to support prices."
HMRC says the number of sales in January and February was 14% higher than in the same period the previous year, thought to have been boosted by the looming stamp duty deadline.
House prices 'expected to fall'
Howard Archer, chief economist at IHS Global Insight, says he still expects house prices to fall 3% by the end of 2012.
He says: "While we are surprised by the 2.2% jump in March, it does not fundamentally change our view that house prices are likely to drift down modestly lower over the coming months in the face of generally weak economic fundamentals and low confidence.
"The economic fundamentals still look far from rosy for the housing market, with unemployment high and likely to rise further, earnings growth muted, debt levels high and the outlook uncertain."