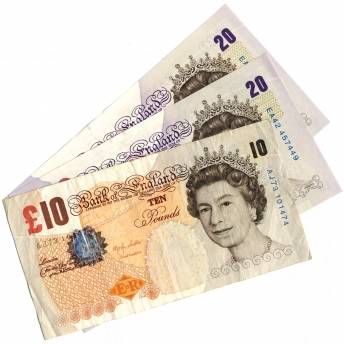 Payday lenders claimed today they are being unfairly tarnished by politicians who have "misunderstood" the service provided.
Trade body the Consumer Finance Association (CFA) argues that while politicians tend to hold negative views towards payday lenders, borrowers believe they get good value for money.
However, many consumers hit by huge charges may beg to differ.
Fees are often around £25 per £100 borrowed, though they can spiral if you pay late or are encouraged to pay late by lenders, as often happens.
The CFA says in a recent study, more than nine out of 10 customers believe payday lenders treat customers with respect.
Some 89% of consumers questioned said payday lenders explain charges clearly, but only 12% of politicians in the study held this view.
John Lamidey, chief executive of the CFA, says: "Payday loans can be misunderstood by politicians concerned for the welfare of constituents in tough economic times.
"This research clearly shows that the people who actually use payday loans are extremely satisfied with them at every level."
Stronger regulation
Payday lenders will face tougher scrutiny under a new financial regulator, with beefed up powers to impose unlimited fines on firms which breach the rules.
They will find it harder to enter the market and will also have to undergo more rigorous checks when the Financial Conduct Authority (FCA) takes control of overseeing the consumer credit market next year.
Last month, the Business, Innovation and Skills Committee called for tougher action on "opaque and poorly regulated" commercial debt management companies and high interest-charging payday lenders.
The abuse of customers who are "over-indebted, vulnerable and desperate for help" has caused people to lose their home in some of the worst cases, MPs said.
The Office of Fair Trading (OFT) is also carrying out spot checks on 50 major payday lenders amid concerns people are being given loans without proper checks being carried out.