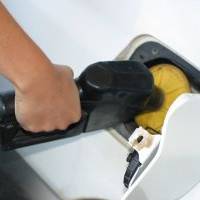 The price of petrol at the pumps has risen to a new high, the AA said today.
After a brief halt following weeks of increases, the average cost of petrol has gone up to 142.48p a litre.
Key Points
Petrol prices at pumps risen to new high
Average cost of petrol is 142.48p a litre
Diesel costs 147.88p a litre on average
Diesel, at 147.88p a litre on average, is just short of the record price which was set last week.
The AA says petrol has risen 10.23p a litre and diesel 7.32p a litre since pump prices started their climb at the start of the year, adding £21.72 to the monthly petrol cost of a two-car family.
In the past month alone, petrol has gone up 3.98p a litre and diesel 2.43p. A year ago, petrol cost 135.29p a litre and diesel 141.60p.
Regional variations
The most expensive petrol is found in Northern Ireland at 143.9p a litre on average, while the cheapest is in Scotland at 142.2p.
The dearest diesel is in Northern Ireland at 148.2p a litre while the least expensive is in Yorkshire and Humberside at 147.3p.
AA president Edmund King says: "Panic-buying in March forced some cash-strapped families to spend far more on fuel than their budgets could bear.
"Filling up a 50-litre tank costs more than some families spend on food each week. This panic-buying masked a more persistent threat further up the fuel chain."
King adds: "To help the 35 million UK drivers, the Government should address the current destructive tendencies in the oil and road fuel markets. Greater transparency would be a good start."