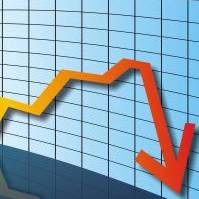 The retail prices index (RPI) rate of inflation fell to 3.5% in April compared to 3.6% in March, new figures from the Office of National Statistics (ONS) reveal today.
Meanwhile the Consumer Price Index (CPI) rate of inflation, which doesn't include housing costs, fell to 3% in April from 3.5% in March, its lowest level since February 2010.
This doesn't mean prices are falling; in fact, they're still rising fast. However, the pace of the increase has at least slowed.
In further evidence that the weak economic climate is forcing retailers to cut prices to draw in customers, clothing and footwear prices rose by just 0.2% in the period compared with 1.4% last year.
Softer excise duty rises on alcohol and tobacco, as well as lower air fares due to the timing of Easter, also helped keep a lid on the rising cost of living.
Bank of England Governor Sir Mervyn King narrowly avoided sending his 10th "Dear Chancellor" letter to explain why inflation is higher than the Government's 2% target, as at 3% it is now within one percentage point of that goal.
Falling inflation
The RPI measure of inflation has fallen from 5.6% last September due to the waning impact of the VAT hike at the start of 2011, falling energy, food and commodity prices and a number of bill cuts from utility providers.
However, inflation has not dropped as quickly as the Bank of England expected after fears over increasing tensions between the West and Iran pushed oil prices higher in March.
The sharp decrease in inflation in April is likely to bolster the case for the Bank to pump more emergency cash into the economy through its quantitative easing programme.
The economy entered a technical recession in the first quarter of the year as gross domestic product declined 0.2%, following a 0.3% drop in the final quarter of 2011.
Chloe Smith, the economic secretary to the Treasury, says: "Inflation is down and back within the target range for the first time since 2010, which is good news and will provide some welcome relief for family budgets."