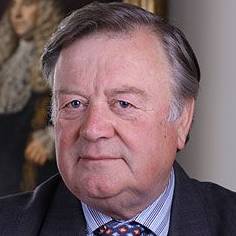 MoneySavingExpert.com, consumer lobby group Which? and the British Bankers' Association have today written a joint letter to the Justice Secretary demanding tougher regulation of claims management firms.
The letter urges Ken Clarke (pic, right) to take "urgent action" to stop "misleading" firms that charge a fee to help payment protection insurance (PPI) mis-selling victims get their cash back.
The call comes amid a flurry of advertising and marketing activity from these fee-charging companies. They often demand 30% of the compensation, which is £825 on a typical £2,750 payout. However, you can reclaim for free (see our PPI Reclaiming guide).
Many claims firms bombard consumers with unsolicited calls, texts and emails, often to people who've never taken out PPI in the first place.
To combat the problem, MSE and Which? hosted a summit last month in which representatives from all the major financial service providers and regulators pledged action to help make reclaiming payment protection insurance (PPI) for free a lot easier.
The letter to Ken Clarke is the latest step in this crusade.
'Action required'
It says: "We believe the Government has a critical role to play, to help consumers and the industry, by ensuring third party complaint handlers are properly regulated and bad practice is stamped out.
"Whilst we acknowledge the recent steps taken by the Ministry of Justice in this area, we believe further action is urgently needed.
"There is significant evidence of rule breaking within the claims management sector, an industry that has grown significantly, and we believe that regulation and supervision of it has not kept up.
"Consumers are losing out now and will continue to do so unless action is taken. Misleading advice, unfair contract terms and a lack of transparency about fees are all too common and there is very little consumers can do to gain redress when they occur."
You can read the letter to Ken Clarke in full.
In a case we recently featured, a man who got £82,000 of mis-sold PPI back had to pay the claims firm involved £25,000 for no more than writing a few letters.
If everyone used a claims firm, consumers could lose about £3 billion of the £9 billion estimated final bill in fees.