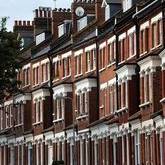 House prices have managed to weather the recession by recording their first monthly increase since February, a study said today.
Prices increased modestly by 0.3% month-on-month in May following a 0.3% drop in April, with a lack of homes on the market helping to keep prices up, Nationwide says.
Key Points
House prices rose 0.3% in May
First monthly increase since February
Average house price is £166,022
House prices are 0.7% lower than they were a year ago, with the average house now costing £166,022.
This is a smaller drop than the 0.9% year-on-year decline seen in the previous two months however.
Nationwide's chief economist Robert Gardner says: "Demand for homes remains subdued on the back of weak labour market conditions, but the lack of homes coming on the market is providing support for prices.
"This is in part a reflection of the low rate of building in recent years which has failed to keep pace with household formation."
The Nationwide house price index was first produced in 1952, and prices have increased almost 88 fold over this period, from £1,891.
Demand stronger than supply
House prices have remained fairly "stable" over the last 18 months, despite the tough economic backdrop, Nationwide says.
The study says house prices are still high relative to incomes, at more than five times the average earnings, well above the long-term average of four times earnings.
A recent spate of soaring rent prices suggests that demand for housing is stronger than supply, as those unable to get onto the property ladder continue to rent.
Rents swallow up nearly 40% of earnings in London and average house prices there are more than six times earnings, while people in the South generally spend a bigger share of their income on housing than those in the North, the study says.
'Subdued market'
The Government recently launched its NewBuy scheme in a bid to boost the housing market and construction industry. Under the initiative, buyers can purchase a new-build home with a fraction of the usual 20% deposit often demanded by lenders.
But analysts have argued that this alone is not enough to kick-start the subdued market, amid consumer caution due to a weak economy and high unemployment, and a string of lenders recently putting up their mortgage rates and tightening their borrowing criteria.
Bank of England figures yesterday showed that mortgage approvals for house purchase were below their six-month average last month.