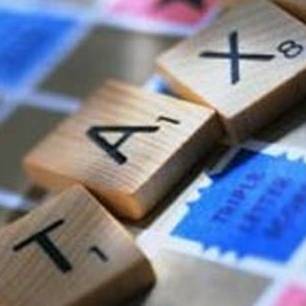 Three and a half million taxpayers will get tax refunds averaging £380 from next week, while another 1.6 million will be asked to repay a typical £540 as they've underpaid.
HM Revenue and Customs (HMRC) today confirmed over five million people paid the wrong tax for the 2011/12 financial year, which ended in April.
The news comes as a result of HMRC's annual check of pay-as-you-earn (PAYE) tax records, which comes two months ahead of previous years' inspections.
It insists these "reconciliations" are a normal part of the tax process, but critics have previously hammered HMRC for the complicated system which leads to so many errors in the first place.
Those most likely to be affected are taxpayers with complicated affairs. This could be because they have more than one source of income, have changed jobs or receive taxable company benefits, such as health insurance.
Only those who are employed with tax deducted at source by their employer could be affected.
Stephen Banyard, HMRC's acting director general for personal tax, says: "We are pleased that we are able to start this process more quickly than in previous years.
"We are improving the PAYE system further, which will make it easier for employers and pension providers to administer as they will tell HMRC about PAYE payments at the time they are made – as opposed to only at the end of the year – reducing the need for corrective actions at a later stage."
How will I know?
Taxpayers will hear between this month and October if they've overpaid or underpaid. The first letters will arrive next Thursday.
The average refund is £379, while the average amount owed is £537.
What should I do?
If you're due a refund, this should arrive by cheque a week to 10 days after the letter.
If you owe money, and the bill is less than £3,000, it will be collected via your pay packet during the 2013/14 tax year (beginning in April 2013) by adjusting your tax code.
If you owe over £3,000, you can make a payment to bring the bill down to £3,000 so tax can then be collected via your pay packet. You can also come to an alternative arrangement with HMRC if you don't have the funds to do this.
If you've moved home over recent years and have not had a letter from HMRC at your new place, it may not have your correct details. Get in touch to ensure it has your new address as it rarely changes your address unless you get in touch.
What if I can't afford to pay?
HMRC advises anyone who cannot afford to repay the cash over one year to get in touch, as it may be able to spread it over a longer period.
Can't I wriggle out of payments?
That's very unlikely. A clause dug deep in HMRC's rulebook, called the 'Extra Statutory Concession (ESC) A19', states the Revenue must give up tax if it failed to use information correctly, if the taxpayer is notified over 12 months after the end of the tax year in which the Revenue received these details.
In this case, taxpayers will be notified within the 12-month time limit so this get-out clause does not apply.