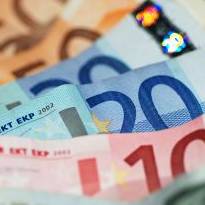 UK holidaymakers have had an unusual treat over recent months with a relatively strong pound, particularly against the euro. But does this mean you should buy currency now if you're going away later this year?
The pound is now at a three-and-a-half year high against the euro, and is up against most other European currencies over the past year. It's also made recent gains over the US dollar since the turn of 2012, making going on holiday much cheaper.
Some experts believe it will get even stronger in the coming weeks, which would mean it is better to wait if you don't need the cash instantly. However, no-one knows with any certainty what will happen as no-one has a crystal ball.
At 3pm today, £1 bought you €1.24 and $1.61 on the money markets, and up to €1.23 and $1.60 as a tourist exchanging cash online. Despite the double-dip recession, the UK is seen as a safer bet than other faltering economies.
It must be stressed the pound has been much stronger against both currencies in the past.
Nevertheless, we've been asked by many users planning a summer getaway whether they should buy currency, especially euros, now while they'll get a good deal for recent times, or wait in the hope the pound strengthens further.
We asked three currency experts for their views. Here's what they said:
Terry Perrin, Director at American Express Global Foreign Exchange Services
"The strengthening of the pound against the euro is a trend that started towards the end of 2011 and looks set to continue, although for how long is unclear.
"Holidaymakers considering purchasing their holiday funds now will still be receiving a great deal and while the pound looks like it might strengthen further, when it comes to currency fluctuation, there are no guarantees.
"Holidaymakers should possibly consider making hay while the sun shines, and buying their currency now."
Paul Crombie, general manager at ChangeGroup.co.uk
"It's impossible to say that now is the best time to buy, simply because there are so many economic variables at play.
"Having said that, for those planning well in advance it's certainly a very good time to buy holiday money now, based on historic data.
"However, the pound may well become even stronger in the coming months so if you're willing to hold tight and take a risk, you may get a better rate."
Andrew Brown, Post Office Head of Travel Money
"Exchange rates can make a big difference to overall holiday costs so the strengthening of the pound against the euro and other European currencies is good news for people considering a holiday this spring and summer.
"Our advice to travellers is to keep a close eye on the rates as their holiday approaches."
Martin Lewis, MoneySavingExpert.com creator, says: "The analysts seem to think the euro could get better for UK travellers, but rightly, none are willing to stake their reputations on that and tell you one way or the other.
"Now I don't study currency fluctuations. But if you want to take a gamble, but hedge your bets if you're going in a few months, you could buy half the currency now, and wait for the rest.
"If the rate improves, 'bonza'. If it starts to move against you, lock in at that time."
The cheapest way to spend abroad is using the top plastic, which is currently the Halifax Clarity credit card, which comes with no fees on overseas purchases and gives a near-perfect exchange rates. But you'll only get that rate at the time of the transaction.
If you want to buy cash in advance, or at any time for that matter, ensure you check rates online first (see our TravelMoneyMax.com tool). Never buy at the airport, where rates are usually hideous.
Some firms allow you to lock-in a rate now for future currency purchases. This is often possible on pre-paid cards.