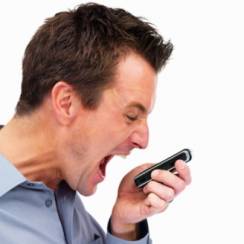 Three Mobile will hit the majority of its pay monthly customers with price hikes from July.
The mobile phone giant will up the cost of monthly plans by 3.6% on all its tariffs, but only if a customer signed up before 8 March. The rise will also hit mobile broadband customers.
On a £30 monthly plan, this would represent a £1.08 monthly or £12.96 annual increase. The cost of calls and data will not rise.
Can I cancel my contract early?
Three won't allow customers to leave their contract early without penalty, as its terms state inflation-linked price rises are allowed. In this case, Three's increase follows March's 3.6% rise in the retail prices index.
Three blames rising inflation, which has resulted in growing costs for its business.
It says in an email to customers: "We know that increases are never welcome, so it's not a decision we've taken lightly and we're confident that your plan still represents excellent value for money."
The company refuses to say how many of its users are affected. However, pay-as-you-go customers are unaffected.
Orange/T-Mobile hikes
Orange and T-Mobile similarly raised prices by 4.34% in January and 3.7% in May, respectively.
They also didn't allow contracted customers to switch without charge for the same reason. Regulator Ofcom ruled Orange was within its rights to do so, following widespread anger.