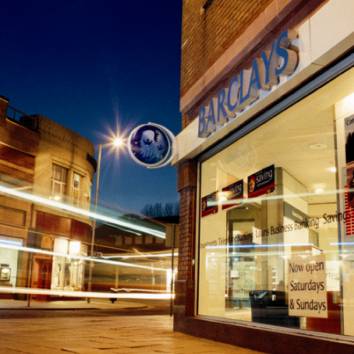 Banking giant Barclays is to pay penalties of £290 million to settle claims it manipulated the interbank lending rate.
The bank was fined £59.5 million by City watchdog the FSA – the largest it has ever imposed.
In the United States, the Commodity Futures Trading Commission brought attempted manipulation and false reporting charges, leading Barclays to agree to settle a penalty of $200 million (£128.2 million).
In addition, as part of an agreement with the US Department of Justice, Barclays admitted to its misconduct and agreed to pay a penalty of $160 million (£102.5 million).
Barclays' chief executive Bob Diamond will waive his bonus this year, following the fine.
What did Barclays do?
What Barclays did was very complicated, and involves the London inter-bank offered rate (Libor) and its equivalent in Europe, Euribor, which reflect the rates that banks demand to lend to one another overnight.
Robert Peston, business editor at the BBC, explains: "Barclays has owned up to something very simple and – many would say – profoundly shocking: it lied about the interest rate it was having to pay to borrow."
Peston adds: "In other words, Barclays was pretending it could borrow more cheaply than was actually the case, to reassure its owners and creditors that lenders had more confidence in it than was true."
The FSA says that during the financial crisis Libor submissions were reduced due to senior management's concerns about negative media comment.
The regulator adds that submissions on Libor and Euribor took into account requests from interest rate derivatives traders, who were motivated by profit and sought to benefit from Barclays' trading positions.
The FSA says the breaches involved a significant number of employees and occurred over a number of years, mainly between 2006 and 2008.
'Unacceptable' behaviour
Tracey McDermott, the FSA's acting director of enforcement and financial crime, says: "Barclays' misconduct was serious, widespread and extended over a number of years.
"Making submissions to try to benefit trading positions is wholly unacceptable.
"Barclays' behaviour threatened the integrity of the rates, with the risk of serious harm to other market participants."
Barclays is the first major financial institution to settle with regulators following a wide-ranging probe that has spanned North America and Europe.
Barclays apologises
Diamond says: "I am sorry that some people acted in a manner not consistent with our culture and values.
"The events which gave rise to today's resolutions relate to past actions which fell well short of the standards to which Barclays aspires in the conduct of its business.
"Nothing is more important to me than having a strong culture at Barclays."
He adds that the bank took prompt action to fix the problems and co-operated extensively with the authorities.
Diamond says that he and fellow executives Chris Lucas, Jerry del Missier and Rich Ricci have agreed not to take a bonus this year. Diamond took a £2.7 million cash bonus last year despite widespread criticism that his pay failed to reflect the struggling performance of the bank.
Barclays is no stranger to heavy fines. It was fined £7.7 million by the FSA and ordered to pay £60 million in compensation to consumers last year after mis-selling investments.