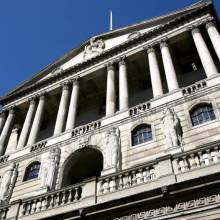 The base rate has been held at its 0.5% historic low once again, the Bank of England announced today.
It is now three years and three months since the base rate was first lowered to 0.5%, from 1% in March 2009.
The decision means continued good news for some mortgage holders whose rates are linked to the base rate, although savers will continue to see low returns on their money at a time when high inflation is eroding the value of their deposits.
Despite the low base rate, some banks have recently increased their standard variable mortgage rates (see the Rate hikes MSE news story).
Meanwhile, there was no repeat of a cash injection into the economy as the Bank of England decided not to pump any extra money into the financial system via quantitative easing (QE), which is effectively the printing of extra money.
In February, the Bank of England injected a further £50 billion into the economy, increasing the QE programme from £275 billion to £325 billion, despite the risk of triggering a rise in inflation.