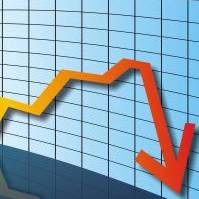 The retail prices index (RPI) rate of inflation fell to 3.1% in May compared with 3.5% in April, new figures from the Office of National Statistics (ONS) reveal today.
Meanwhile the Consumer Price Index (CPI) rate of inflation, which doesn't include housing costs, fell to 2.8% in May from 3% in April – the lowest level since November 2009. City analysts expected the rate to remain unchanged.
Key Points
RPI fell to 3.1% in May compared to 3.5% in April
CPI fell to 2.8% in May, from 3% in April
Decline driven by drop in petrol prices
This doesn't mean prices are falling - in fact, they're still rising fast. However, the pace of the increase has at least slowed.
The decline was driven by a sharp drop in petrol pump prices, as the average petrol price fell by 4.5p per litre between April and May to stand at 137.1p. Last year, the average petrol price rose 2p to 136.3p.
Last year's VAT rise is also wearing off, with falls in energy, food and commodity prices are also making their mark.
Despite today's fall, inflation has still not pulled back as quickly as the Bank of England initially expected, after fears over increasing tensions between the West and Iran pushed oil prices higher in March.
Retailers cutting costs
But the cost of crude oil has fallen since then, and May's inflation figures show this is starting to benefit consumers.
Average diesel prices also decreased, dropping 4.4p to 143.3p between April and May, compared with a 0.7p rise last year to 141.5p.
Food and drink prices rose by just 0.3%, compared with a much steeper 1.3% rise last year, indicating that retailers are cutting costs to attract custom.
The ONS says this was driven by declines in the price of fruit, particularly grapes, bananas, peaches and nectarines. The price of vegetables, mineral waters, soft drinks and juices also fell.
The most significant upward contribution came from air and sea fares, but these were distorted by the timing of Easter in 2011 and 2012 and the subsequent difference in the timing of school holidays.
Air fares rose 1.4% this year, compared with an 11.1% drop last year, while sea fares rose 2.6%, compared with a 14.7% fall last year.