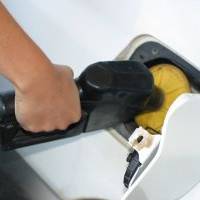 Shadow chancellor Ed Balls has urged the Government to use the £500 million underspend from the Olympics to cover the cost of scrapping a 3p increase in fuel duty due to take effect in August.
Balls says allowing the rise to go ahead would be an "own goal" by the Government and would add to pressure on recession-hit families.
Key Points
Fuel duty to rise 3p in August
Balls calling for increase to be postponed
Says it will add pressure on recession-hit families
He says there has been a 20% fall in oil prices since Christmas but this had not been reflected in pump prices.
"If you postpone this until next year, that would cost half a billion pounds," he told ITV1's Daybreak programme.
"A few weeks ago the Government was boasting that the money for the Olympics is going to come in the same amount – half a billion pounds – lower than they were expecting.
"Why don't they, in the first week of the Olympics, say to people 'We are going to use that money, that underspend on the Olympics, to say we are not going to put petrol prices up in August'?"
Balls warns the increase will only worsen the recession squeeze and is urging the Government to postpone it until at least January.
Labour will table an amendment to Budget legislation next week and try to rally cross-party support for the move.
Financial squeeze
In an article for The Sun, Balls says the 3p increase would "send the wrong signal".
"With Britain now in a double-dip recession, the last thing our economy needs right now is another tax rise adding to the squeeze," he said.
"The Government should be giving our economy a boost – not clobbering families, businesses and pensioners just at the wrong time."
He said there are "many ways" to raise the funds, including reversing pension tax relief for people earning more than £150,000 a year.
"David Cameron and George Osborne may have never had to worry about the cost of filling up their car, but it's time they started listening to those who do," he says.
Campaign group FairFuelUK backed Labour's calls to scrap August's 3p duty rise, saying the move made no sense either politically or economically.
The organisation's national spokesman, Quentin Willson, says: "Hitting families and hard-pressed businesses with this rise when we are back in recession will be a toxic issue for voters.
"Dozens of coalition MPs know in their hearts and their heads that this rise is ill-advised and unnecessary."