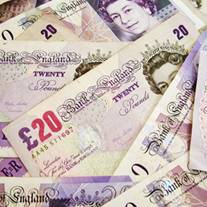 Record low interest rates and multi-billion-pound emergency support measures from the Bank of England are costing savers nearly £18 billion a year, research showed today.
High levels of inflation, which has been kept higher by the Bank's £325 billion quantitative easing programme – combined with low interest rates on savings and current accounts – has caused a severe decline in the value of the nation's deposits.
Even traditionally higher interest savings accounts such as ISAs are below inflation, at an average of 2.6% interest per year, accountancy network UHY Hacker and Young says. However, the best buys pay more.
As the cost of living continues to rise, money in these types of accounts, or in any account with interest rates below inflation, will decline in value.
Mark Giddens, partner at UHY Hacker and Young, warns savers are unlikely to see rates raised in the near future.
Pensions being hit
Ros Altmann, director-general of over-50s group Saga, says: "The Bank of England's policies have been a disaster for savers in general and pensioners in particular.
"Most of those with savings or pensions have seen their income decimated by policies that have tried to help borrowers and banks, at the expense of those who tried to put money aside for their future."
She adds: "Quantitative Easing is a massive monetary experiment that has not clearly boosted the economy as intended but instead has boosted inflation and damaged pensions."