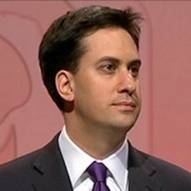 Labour is planning to turn its fire on pension companies which rip off their customers with excessive fees and charges.
Party leader Ed Miliband describes overcharging on pensions as "the next chapter" in the scandals which have emerged in the financial services sector, and says he is "determined" to protect people who are seeing as much as half of their pension savings eaten up by fees.
No firm decisions have yet been taken on Labour's policy for curbing excesses, says Miliband. But he floated the idea of a cap on charges, which could be linked to the 0.5% benchmark for fees set out by the former Labour government.
And he said that he wants pension companies to be much more open with potential customers about how much they will charge and how that will affect their eventual income in retirement.
Half their cash eaten up
At present, some people are paying up to 4% or 5% in fees and charges on their pension schemes, which could swallow up as much as £50,000 of every £100,000 they pay in over the course of their working life, he adds.
Miliband told a Westminster lunch: "I think there are real issues in the pension industry, because in parts of the industry people can see half the money they have paid in being taken in fees and charges.
"We are determined to tackle this as the next stage of what we do, because I think it is a massive, massive issue coming down the track.
"I am very worried about the scale of administration charges that people face. What you find in some parts of the industry — not all parts, clearly — is that people are facing not 0.5%, which is the benchmark administration fee that we put forward in the government scheme when we were in government, but 4% or 5%.
"It might not sound enormous, but it could mean up to half of people's investment is wiped out and we have got to do something about that.
"We have got to drive down these administration charges and we can't allow people to be ripped off in the way some people are."
Insurers hit back
The director-general of the Association of British Insurers, Otto Thoresen, says: "It is absolutely wrong for Ed Miliband to imply that a 4% or 5% pension charge is normal. Pension charges have been falling steadily for the last decade and are continuing to fall.
"In newly set-up automatic enrolment schemes the average annual management charge of our members is 0.52%. The average annual management charge for existing schemes is 0.77%. For many other existing schemes, both large and small, charges can be lower than 0.3%."