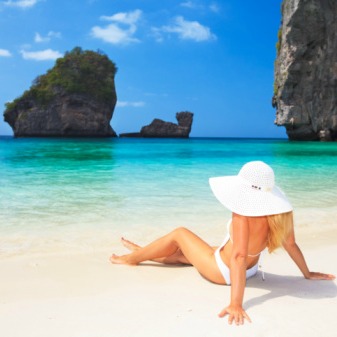 Holidaymakers going to crisis-hit Spain and Greece this summer can bag huge discounts on top-end hotels.
Prices have fallen significantly on last year, and together with the strength of the pound against the euro, Brits can bag last-minute bargain breaks.
The biggest bargains can be found on four and five-star hotels.
We found a night at the five-star Eurostars Madrid Tower for £63 in mid-August.
Comparison site Trivago says hotel rates are down by 7% in Spain and down by 15% in Greece compared with July 2011.
In Madrid, hotel prices are down from an average of £79 to an average of £67 a night at this time of year, and in Crete, they have dropped from an average of £81 to an average of £65 a night.
A Trivago spokeswoman says: "Although we cannot say these decreases were caused by the financial crisis, hotel rates have dropped significantly and are notably lower than other European destinations."
According to booking site Hotels.com, summer 2012 has witnessed a significant increase in British holidaymakers searching for holidays in the affected regions hoping to take advantage of price drops, with searches for breaks in Crete up 466% and Marbella up 164% on last year.
Bob Atkinson, from comparison site TravelSupermarket, says actual visitor numbers have fallen, but this means more bargains for those who do travel. He adds: "Visitor numbers to Greece are down year-on-year.
"For a number of months now we have seen discounts of 50% or more on brochure prices to mainland Greece and its islands. In Spain too, there has been a steady supply of discounted deals through the summer months."
Exchange rate boost
Anyone going to Europe will get more for their pound than this time last year.
At 3.30pm today, £1 got you €1.28 compared to €1.13 this time last year.
Spanish VAT hikes
While hotel rates are falling, Spain plans to raise VAT on leisure services, such as hotels, from 8% to 10% on 1 September.
So anyone with pre-paid accommodation after this date may be asked to cough up more on arrival to pay for the hike.
However, it is up to hotels whether to absorb the cost or pass it on.