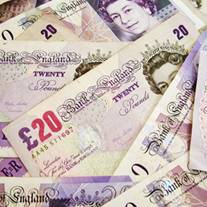 Current accounts are to fall under the microscope of a consumer watchdog after the Office of Fair Trading (OFT) today launched a review of the market, aimed at improving competition and ensuring banks pay more attention to their customers.
The probe will try to establish how the market has evolved since the OFT's last study in 2008. Back then, the focus was largely on unfair overdraft charges.
This time, it wants to make sure charges are transparent, and that it is easy to switch between providers.
It will also use behavioural economics to look at how consumers make decisions and engage with banks.
In September 2011, the Independent Commission on Banking recommended the OFT refer the sector to the Competition Commission by 2015 if sufficient improvements in the market have not been made.
The banking sector has been immersed in numerous scandals and controversies over recent years. These include:
The mis-selling of payment protection insurance
Unfair bank charges
The recent RBS/NatWest systems failure
The Barclays rate-fixing scandal
The mis-selling of investments by Barclays and HSBC
The mis-selling of packaged current accounts
... and much more
Claire Hart, OFT director, says: "We committed to keeping the personal current account market under scrutiny following our 2008 study.
"Through this review we want to understand what progress banks have made in providing customers with better information about account charges, greater control over their accounts and easier account switching facilities.
"More generally, we are concerned that a lack of effective competition means the retail banking sector is not working in the interest of customers and businesses.
"We want to see banks become more customer-focused and this will be the central theme of our programme of work going forward."
The OFT plans to publish its personal current account review by the end of 2012.