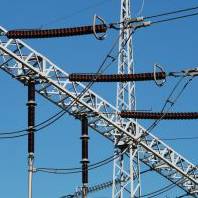 675,000 electricity customers in Northern Ireland have received a boost after Power NI said this morning it is cutting prices. The news is in stark contrast to yesterday's announcement by Scottish & Southern Energy (SSE) that it is raising costs.
Power NI, which doesn't supply gas, will drop prices by an average 14.1% on 1 October. The drop is expected to shave £80 a year off a typical electricity bill.
A spokeswoman says all its customers will benefit from the drop as it doesn't have any fixed price deals.
Power NI says lower fuel prices, particularly coal and gas, and a reduction in the cost of carbon, along with improved efficiencies, have contributed to the reduction.
Independent figures show the wholesale cost of gas is down 7% on last year, but up 30% since 1 January 2012, and electricity is down 8% over the past 12 months but up 17% since the start of this year.
The wholesale price is what power firms pay for gas and electricity that they then sell to us.
SSE hike
Only yesterday, big six giant SSE announced it would raise gas and electricity prices by an average 9%, effective from 15 October. That hike, to hit five million electricity and 3.4 million gas customers, only affects its Great Britain brands and not its Airtricity Northern Ireland subsidiary (see the Fix now MSE News story).
Despite Power NI explaining fuel costs have dropped, SSE says they have risen.
But as well as the price of buying gas and electricity, energy firms also have to contend with rising transport and green investment costs.
And firms buy power at different times, often well in advance, so some may take a greater hit than others from changing costs.
Power NI managing director Stephen McCully says: "This price cut sees our customers benefiting from lower world fuel costs and savings from our improved efficiencies."