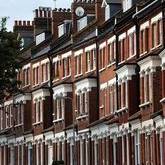 House prices have recorded their biggest monthly rebound in more than two-and-a-half years, Nationwide Building Society says today.
Prices rose by a "surprising" 1.3% month-on-month in August to reach £164,729 on average, reversing declines recorded over the previous two months and marking the biggest monthly increase since January 2010, the society reveals.
However, prices are still 0.7% lower than they were a year ago and the market remains volatile against the tough economic backdrop, with the lender stressing it can be misleading to take too much notice of just one month's figure.
Recent house price studies have highlighted the difficult and unpredictable nature of the market, often with strong regional variations.
Analysts have said they have seen little evidence so far that a recently-launched funding for lending scheme by the Bank of England and the Treasury has done much to increase the availability of mortgages for people with lower deposits and first-time buyers, with the choice available shrinking back over the last six months.
However, the scheme has led to lower rates for those with larger deposits getting a new home loan, even though it didn't stop Santander announcing a rise in rates for existing customers this month.
Robert Gardner, Nationwide chief economist, says: "Given the difficult economic backdrop, the extent of the rebound in August is a little surprising.
"However, we should never read too much into one month's data, especially since monthly price changes have been impacted by a number of one-off factors this year, such as the ending of the stamp duty holiday for first time buyers."