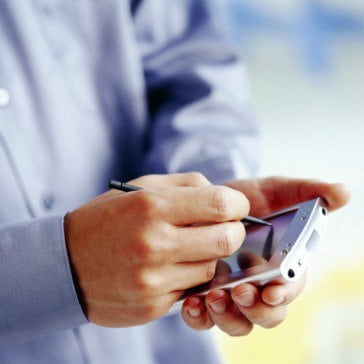 Orange and T-Mobile's owner is set to steal a march on its rivals after being given the go-ahead to launch superfast mobile internet on the 4G network.
Parent company Everything Everywhere will also drop the two brand names when it launches the service in October, Sky News reports.
Everything, the UK's largest operator with around 27 million customers, will be allowed to offer 4G — fourth generation — services from 11 September, although regulator Ofcom says the timing will be a commercial decision for the company.
Ofcom has told the network it can use some of its existing spectrum for 4G services in advance of an auction next year, which will allow mobile firms to buy extra space for the services.
Once that is complete, at least 98% of people across the UK will be able to access the 4G network, enabling users to download data — including music and high-definition films — at much faster speeds.
Rival Vodafone says it is shocked by Ofcom's decision. But the regulator says consumers will benefit from it allowing Everything to use 4G early.
An Everything spokeswoman says: "Consumers will soon be able to benefit from the much greater mobile speeds that 4G will deliver."
On the rebrand, she adds: "It is well known we ran a brand review last year. The outcome of that brand review is confidential.
"We remain committed to our hugely successful brands Orange and T-Mobile and continue to invest in them for the foreseeable future. Any suggestion otherwise is entirely speculative."