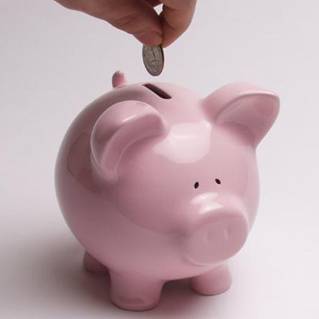 A controversial 'savings' provider will return thousands of pounds after concerns were raised about the safety of depositors' cash.
Re-Give has agreed to give the money back to consumers with funds in its 5% one-year bond, which smashed the best buys. It was clearly promoted as a savings bond, but it didn't have the normal protection afforded to savers.
The alarm was first raised by MoneySavingExpert.com last month after complaints on our forum.
Today, City regulator the Financial Services Authority has revealed pressure it applied has led to the firm returning the money.
Re-Give is not an authorised deposit-taker with the FSA. This means savers can't claim from the Government-backed Financial Services Compensation Scheme (FSCS) if it goes bust.
Its lack of protection in itself is not the issue. The chief concern is Re-Give's marketed the bond as a savings scheme, claiming its status did "not mean investments are at greater operational risk", which may have given consumers false confidence.
The firm also calls itself "FSA-registered" and its site contains an FSA logo. While it is FSA-registered, this is a level down from being FSA-authorised, the status which gives savers FSCS protection.
With fully-regulated banks or building societies, the first £85,000 saved, per person, is safe if the institution went bust.
It is unclear how many savers will get their money back, but it is thought the figure is between 100 and 200. They won't get any interest, just their money back.
Cash returned
An FSA statement says: "The FSA has been working with Re-Give regarding its activities, in particular, its 5% AER one-year bond.
"To achieve the best outcome for Re-Give and customers, Re-Give has agreed to unwind the 5% bond, cancel all applications and refund all investors.
"Investors do not need to do anything and have been sent a letter from Re-Give explaining the position and confirming the refund."
Many of Re-Give's claims about its safety have since been removed from its website.
Dan Plant, MoneySavingExpert.com money analyst, says: "The absence of warnings about the complete lack of protection for this money was appalling, at a time when rock-bottom interest rates with proper banks make savers desperate for any kind of boost.
"It's great the FSA has ensured everyone gets their cash back, though I'm sure savers hoping for a 5% return will be a little miffed.
"It's now crucial to shut down the loophole that allowed Re-Give to set up in this way and tempt people in with unrealistic rates for unprotected savings."
Re-Give is also marketing a 6% two-year fixed rate bond, but is only taking registrations at the moment, not actual cash.
But this time it doesn't call it a savings account.