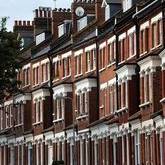 Almost a quarter of people feel they have been ripped off at some point in their lives by letting agent charges, research has found.
Around 23% of more than 5,000 surveyed by housing charity Shelter believed they had been landed with unfairly high fees for credit checks, renewing contracts and "administration" while renting in England.
More than half (52%) who felt they had been ripped off or knew someone who had been said this was due to fees being "out of proportion".
The charity says it has found cases of renters being charged more than £150 for annual credit checks, which Shelter says actually cost between £8 and £25 to perform.
It claims some people are being charged £100 just to view a property, while renters were being charged up to £540 in non-refundable "administration" fees.
Shelter also says it believes some landlords are being unfairly charged by letting agents, with some agents charging both landlords and tenants for the same services.
People living in London, which has seen particularly fierce competition among tenants, were the most likely to believe they had been charged over the odds, with almost one in three (29%) people saying this.
Kay Boycott, director of campaigns, policy and communications at Shelter, says: "It's scandalous that some letting agents are creaming off huge profits from the boom in private renting by charging both tenants and landlords fees that are totally out of proportion to the service they provide.
"With costs like these, on top of the sky-high rents that families already face, it's no surprise many dread the day they have to look for a new place to rent."