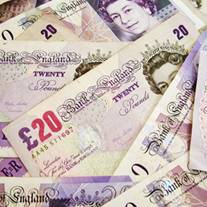 From Monday, up to 11 million workers will start to be automatically enrolled into a workplace pension.
According to the Department for Work and Pensions (DWP), millions of people are not saving enough to have the income they are likely to want in retirement, while life expectancy is also increasing.
Pension saving has fallen across all age groups, with less than one in three adults contributing to a pension, although its steepest fall is among those aged 22-29, falling from 43% in 1997 to 24% today.
To help encourage people to start saving now, the Government has come up with a scheme that automatically enrols those working in both a private or public sector firm into a workplace pension (for more information, see our Workplace Pension Auto-enrolment guide).
The latest figures from the DWP show more than 500,000 people will be saving in a workplace pension for the first time by Christmas, while around 4.3 million more people will be saving for their retirement by May 2015.
Here's the key facts you need to know:
Who does it affect?
You'll be automatically enrolled into a workplace pension if you:
Are not already in a pension at work.
If you are aged 22 or over.
If you are under the state pension age, which is currently 65 for men and 61 and two months for women, although this is gradually rising to 65 by 2018.
If you earn more than £8,105 a year.
If you're already in a workplace pension that meets the minimum contributions then it's unlikely anything will change.
Some employees who are not eligible for automatic enrolment may still be able to opt into their employer's workplace pension scheme – although whether or not their employer will pay into it depends on how much they earn.
What if I'm self-employed?
You won't automatically be enrolled into any scheme, this is only for employees of a company.
When will I be enrolled?
When you'll be automatically enrolled depends on the size of the company you work for.
Large employers (with 250 or more workers), will have to start automatically enrolling their workers between 1 October 2012 and February 2014.
Medium-sized employers (50 – 249 workers) between April 2014 and April 2015.
Small employers (49 workers or less) between June 2015 and April 2017.
New employers (established after April 2012) will have to start automatically enrolling their workers between May 2017 and February 2018.

See the full timetable.
How will the scheme work?
Most people will be enrolled into what's known as a defined contribution scheme.
This means that all the contributions paid into your pension are invested until you retire, and the amount of money you have when you retire depends on how much has been paid in and how well investments have performed.
With a defined contribution workplace pension, both you and your employer will have to make contributions.
Your employer will have to contribute on anything you earn over £5,564 a year up to a maximum limit of £42,475, after which it's up to the employer to decide whether or not it still wants to contribute and if so how much – although these figures may change in future.
You will also get a contribution from the Government in the form of tax relief. This means some of your money that would have gone to the Government as income tax goes into your workplace pension instead.
The minimum contributions for automatic enrolment are shown in the table below:
Min contributions (as % of gross annual earnings)
| Date | Employee | Employer | Tax relief | Total |
| --- | --- | --- | --- | --- |
| 1 Oct 2012 - 30 Sept 2017 | 0.8% | 1% | 0.2% | 2% |
| 1 Oct 2017 - 30 Sept 2018 | 2.4% | 2% | 0.6% | 5% |
| 1 Oct 2018 onwards | 4% | 3% | 1% | 8% |
Some people may be automatically enrolled into different schemes, such as defined benefit or hybrid pension schemes, also be known as 'final salary' or 'career average' schemes.
If you are enrolled into one of these schemes, the amount you get when you retire is based on a number of things, which may include the number of years you've been a member of the pension scheme and your earnings.
Employers who chose these schemes will not have to automatically enrol their workers until 30 September 2017.
Can I opt out?
While you'll automatically be enrolled into a workplace pension – these aren't compulsory. You can opt out and re-join at a later date if you wish to do so.
However, if you opt out at any point after one month in a scheme, payments already made may not be refunded and will remain in your pension scheme until you retire.
Employers will also have to automatically enrol workers back into their pension scheme roughly every three years – although again, you can choose to opt out.
For more information, see the DWP website or visit Directgov.