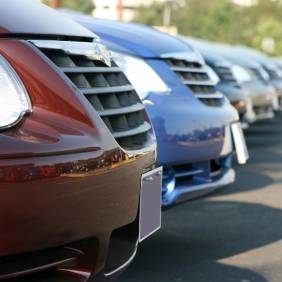 The motor insurance industry is to face a full-blown investigation after competition watchdogs said the market wasn't working for consumers and found premiums were being pushed up by £225 million a year.
The Office of Fair Trading (OFT) has referred the industry – worth an estimated £9.4 billion in the UK – to the Competition Commission after discovering at-fault drivers had little control over the way in which repairs are carried out.
Key Points
OFT refers car insurance market to Competition Commission
It says market doesn't work well for consumers
And premiums are being pushed up because of this
It says the industry's practices are ramping up premiums, potentially by around £10 per policy.
The OFT, which provisionally decided to refer the industry to the Competition Commission in May (see the 'Dysfunctional' motor insurance market MSE News story), says there is "no quick fix" to the problems it identified and that further investigation is needed.
The commission has up to two years to report its findings. If it decides competition is being harmed, it can take measures to address the situation.
Clive Maxwell, chief executive of the OFT, says: "Competition appears not to be working effectively in the private motor insurance market.
"The insurers of at-fault drivers appear to have little control over the bills they must pay, and this may be leading to higher costs for them and ultimately higher premiums for motorists."
Inflating costs
In May, the OFT said the motor insurance market was "dysfunctional", with signs that insurers of at-fault drivers were being taken advantage of by the firms who cover of not-at-fault drivers and others involved in providing repairs and courtesy cars.
This is thought to be inflating the cost of providing replacement vehicles by an average of £560 a time, while the cost of repairs was £155 more.
It said after crashes, many insurers of not-at-fault drivers, brokers and repairers, refer at-fault drivers to organisations that tend to charge higher rates so the insurers can pocket referral fees of up to £400 per hire car.
Repair bills paid by the insurers of at-fault drivers are also pushed up because some insurers receive referral fees and rebates from repairers and suppliers.
Some insurers even have agreements with repairers to charge higher labour rates when repairing the not-at-fault driver's vehicle.
These practices boost the revenues of the insurer of the not-at-fault driver as well as pushing up the costs for the at-fault driver's firm.
The higher costs are eventually passed on to drivers through higher premiums.