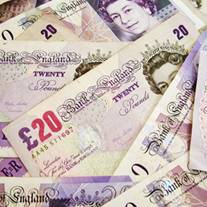 The UK's double-dip recession is not as deep as previously feared, after revised figures showed a smaller contraction in the second quarter of the year.
The Office for National Statistics says gross domestic product (GDP) – a broad measure of the economy – fell 0.4% between April and June in its second upward revision.
Its initial estimate of a 0.7% contraction shocked the City in July, but smaller than previously thought falls in the production, manufacturing and construction sectors improved the decline to 0.5% last month and now 0.4%.
Hopes are now mounting of a return to growth in the third quarter after Bank of England Governor Mervyn King said last week there were "signs of a slow recovery".
Retail figures from the CBI yesterday also offered some welcome cheer after revealing a modest sales increase on the high street this month.