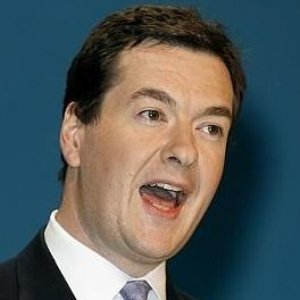 George Osborne has insisted there are "positive signs" for the UK economy despite a think-tank drastically downgrading its growth forecast for Britain.
The Organisation for Economic Co-operation and Development (OECD) predicted a 0.7% fall this year, having previously expected a rise of 0.5%, and says the country will fail to pull out of its double-dip recession in the current quarter.
The OECD predicts the UK economy will not return to growth until the final quarter of the year, when it will expand marginally.
Despite the gloomy forecast, the Chancellor maintains the economy is healing and insists the Government will not change course on its economic programme in the face of Labour demands for action to stimulate growth.
Osborne (above, right) told a CBI Scotland dinner in Glasgow: "The economic outlook remains uncertain but there are some positive signs.
"Our economy is healing – jobs are being created, manufacturing and exports have grown as a share of our economy, our trade with the emerging world is soaring, inflation is down, much of the necessary deleveraging in our banking system has been achieved, and the world is once again investing in Britain."