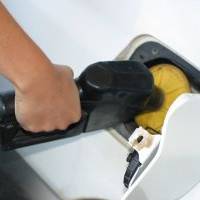 The sky-high price of petrol and diesel is to go under the microscope of a watchdog to determine whether motorists are getting a fair deal.
The Office of Fair Trading (OFT) is asking the industry, motoring groups and consumer bodies for their thoughts on the £38 billion UK petrol and diesel sector.
Petrol prices rose by 38% between June 2007 and June 2012, and diesel prices by 43% over the same period.
The average price of a litre of petrol is currently 138.99p, while the typical diesel cost is 143.52p, according to the Petrolprices.com website, though a large part of this cost is tax.
In June, Chancellor George Osborne delayed a planned 3p per litre rise in fuel duty, scheduled for August, until January 2013.
The OFT will explore:
whether reductions in the price of crude oil are being reflected in falling pump prices.
whether supermarkets' and oil companies' practices make it difficult for independent retailers to compete.
whether there is a lack of competition between fuel retailers in remote areas.
whether rival firms are co-ordinating when setting prices.
Claire Hart, from the OFT, says: "We are keenly aware of continuing widespread concern about the pump price of petrol and diesel and we have heard a number of different claims about how the market is operating.
"We have therefore decided to take a broad-based look at this sector, to provide an opportunity for people to share their concerns and evidence with us. This will help us determine whether claims about competition problems are well-founded and whether any further action is warranted."
The OFT will gather information over the next six weeks, and plans to publish its findings in January.