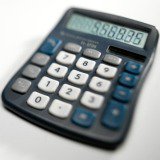 Financial education should be taught in every further education and sixth form college, a report from the All Party Parliamentary Group (APPG) on Financial Education for Young People says.
The report says a new set of standards should be developed to help 16-19 year olds get to grips with the basics about money.
Key Points
Report found only 56% of colleges teach personal finance
Calls for set of standards for financial ed teaching
Hopes government and industry will look at findings
The inquiry found that while there was an "innovative provision" of personal finance education around the country, it didn't reach enough students. Only 56% of teachers surveyed said their institution already taught it.
The APPG asked teachers about their experiences of financial education at colleges. 84% said students were dropping out because they were unable to manage their finances and were turning to employment instead of education.
Of those surveyed, 97% thought personal finance should be provided in further education institutions.
One teacher added that while over-16s are often aware of the importance of saving, the majority lack any detailed knowledge of the implications of credit cards, APRs, overdrafts and interest rates.
Lack of time
MoneySavingExpert.com and its creator Martin Lewis have long campaigned for financial education to become a compulsory part of the national curriculum.
Well over 100,000 people signed a Government petition we started last year, which called for financial education to be made compulsory in schools.
The report found the main reason for a lack of financial education in colleges was pressure on curriculum time, with time being dedicated to compulsory parts of a course, rather than financial education, which isn't mandatory.
The report also found that there was a lack of tutorial time, which is when personal finance is typically taught, despite the findings revealing that personal finance is most effectively delivered during the student's chosen curriculum subjects.
The APPG hopes both the Government and colleges will now look at the report and consider the points made.
Financial education campaign
A similar report published by the APPG in December looked into personal finance in primary and secondary schools (see the Financial education calls MSE News story).
It proposed secondary school teaching be split between maths lessons, where students are taught about basic money skills, such as how interest rates work; and Personal, Social, Health and Economic (PSHE) education, which teaches more subjective aspects such as budgeting.
It also said primary school children should be taught basic money and maths skills from an early age.
The Government is currently in the process of reviewing the national curriculum and will consider whether or not financial education should become a statutory part of it.
Tracey Bleakley, chief executive of the Personal Finance Education Group says: "The financial education landscape in the further education sector is, in many ways, a microcosm of the education system more generally.
"There is truly some outstanding work being done across the country, and an increasing number of teaching professionals are showing an interest in this vital life skill.
"The problem remains, however, that this progress has been far from uniform. This is why we are continuing to campaign for financial education to be taught in every school and college in the UK, from the age of 4 right up to 19."