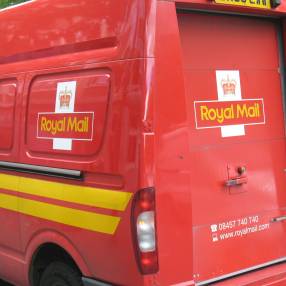 Royal Mail will be allowed to leave certain items with a neighbour when no-one is at home to receive them, regulator Ofcom has announced today.
From Monday, post staff will be able to leave larger items, certain items requiring a signature and articles for the blind with the addressees' neighbours, if the addressee isn't in.
The new scheme will reduce the need for consumers to collect items from Royal Mail delivery offices or Post Offices, or for items to be re-delivered when addressees are not at home to receive them first time.
Ofcom's decision to allow the scheme to go ahead brings Royal Mail in line with other UK delivery firms, which can leave items with neighbours as part of their standard delivery practice.
Consumers can opt out of the scheme, both in relation to delivery of their own items and their receipt of a neighbour's items.
They can do this by displaying a free opt-out sticker near their letterbox. Stickers are available online at Royal Mail or by calling 0845 611 3420.
Royal Mail will also look at other ways of identifying an opt-out address in future, which could potentially include an electronic opt-out system, or a less visible method.
The move to roll out the scheme nationwide follows a trial of the initiative in six areas of the UK, involving 748,000 addresses, between November 2011 and February 2012.