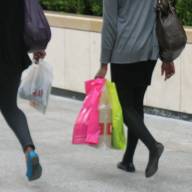 Shoppers with gift cards or vouchers for JJB Sports should use them as soon as they can, after the firm announced plans to appoint administrators.
If the sportswear and equipment retailer goes into administration, which isn't the case at present, gift cards could become void.
The Office of Fair Trading says the future of gift cards and vouchers is at the discretion of the administrator, under the Insolvency Act 1986, which governs what happens when a company goes into administration.
When clothing retailer Peacocks and gaming retailers Game and Gamestation went into administration earlier this year, they stopped accepting gift cards.
Trading as normal
While JJB Sports is currently still trading as normal, the appointment of administrators is likely to be accompanied by the sale of certain parts of the business, and it's not certain whether new owners would allow gift cards to be redeemed.
Consumers should therefore consider redeeming gift cards and vouchers as soon as possible.
If you're planning on purchasing items at JJB Sports it may also be safer to spend in-store, as when an administrator is appointed it's not certain what will happen to online orders, although JJB says any orders made before an administrator is appointed will be fulfilled.
It's also unclear whether a new owner will allow refunds or exchanges.
What JJB says
JJB said in a statement today: "Any sale of the trade, assets and brands will be effected through an administration process.
"Therefore it is expected that the process to commence the appointment of administrators of the company and certain of its subsidiaries will begin today although the actual appointments are only likely to take effect just before the completion of any such sale.
"The group will therefore continue to trade through all retail outlets outside of an administration pending completion of a sale process."
JJB says it expects KPMG to be appointed as administrators for the company within the next few days.