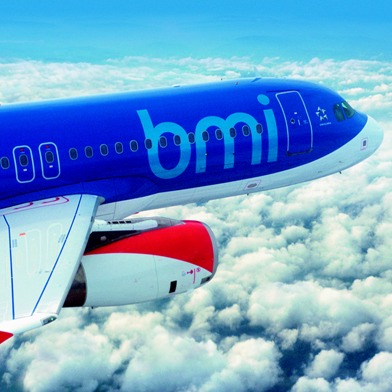 Thousands of BMI Diamond Club frequent flyer collectors will have to switch their points to a British Airways scheme, or they'll soon be worthless.
This includes anyone who collects Diamond Club destination miles using BMI's credit card scheme.
From 27 October, Diamond Club members won't be able to earn or redeem miles under the BMI scheme. However, credit card holders can still earn miles on their plastic at the current rate, though they will need to transfer points to BA's Executive Club frequent flyer scheme.
UK members can transfer miles to BA Executive Club Avios points at any time, at a rate of 1:1. This means 1,000 BMI destination miles will become 1,000 BA Executive Club Avios points.
If you don't already have one, a you'll need to set up a free BA Executive Club account first.
Executive Club Avios points can also be transferred to the separate Avios scheme (despite the name, it's run separately from BA's scheme) at a rate of 1:1.
BMI's international flights have been folded into British Airways after the firm was bought by BA owner IAG earlier this year.
BMI's credit card stays
The BMI credit card (which comes with both an American Express and Visa) pays 1.5 miles per £1 spent on the Amex, while new customers can get an introduction bonus of 20,000 miles.
The card will remain open to new applications, and cardholders can continue to earn miles as normal — but you will eventually need to transfer those miles to BA to use them.
In fact, you can earn more Avios points using the BMI card than the official Lloyds TSB Avios Duo credit card or BA American Express card, which both pay up to 1 Avios per £1 spent on their no-fee cards.
Diamond Club members will need to access a new website, www.diamondclub.org, to view their account from 28 October as the www.flybmi.com site will close.
If you need to buy miles, 1,000 miles with BA costs £31 whereas with BMI it's £27 — but this latter option is only available until 27 October.