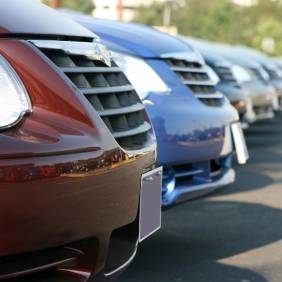 Young women can beat likely price hikes by getting car insurance now, as costs are likely to soar for many in December.
Meanwhile, male annuity rates, which determine retirement income, are likely to fall at the same time, meaning older men should also consider buying soon.
Insurers currently use gender to help determine a customer's likelihood of claiming, which influences prices.
However, the European Court of Justice (ECJ) ruled last year that it's illegal for insurers to offer different prices to men and women, with the overhaul coming into force on 21 December this year.
Where one gender loses the other is likely to win, and vice versa, but not necessarily by the same margin. The ruling could also have an impact on life insurance prices.
What's traditionally been in the case?
Car insurance. According to motoring giant, the AA, young women's car insurance premiums have been typically up to 40% cheaper than men as they make significantly fewer and less costly claims. Premiums tend to even out when people reach their 40s and 50s.
Annuities. These are policies where you trade in pension savings for a regular retirement income. Men tend to get better rates because they don't live as long as women so insurers have to pay out for less time.
Life insurance. Women tend to pay less than men as they have a longer life expectancy so insurers are less likely to pay out.
What does the future hold?
Here's what is likely to happen in December and what you can do about it.
Car insurance
The AA says the gap between costs for young men and women is already closing. Comparison site Gocompare predicts women could see premiums rise by £300, with those aged 17 or 18 possibly facing potential hikes of up to £2,000 from 21 December.
Martin Lewis, MoneySavingExpert.com creator, says: "If your renewal is due now, great. Ensure you get a cheap policy – that effectively locks in at current discriminated prices for a year.
"If not at renewal, consider whether you can cancel your current policy and sign up for a new 12-month one now. Many providers, if you haven't claimed, will refund you for the unused part of the policy, though they will probably charge an early exit fee.
"If there are costs, it's a punt as to whether it's worth it or not."
Annuities
Men could end up getting worse rates, and therefore a lower retirement income, while women could do slightly better. This has led to some experts urging men to buy soon.
Bob Bullivant, from Annuity Direct, says: "Nothing has changed so far, but I think rates for men will fall by around 3%-4%, while rates for women will rise by 1% – although no-one knows for sure what will happen.
"I'd say men not including a woman in their pension, and who are planning on getting an annuity soon, should get one before 21 December, while women not including a man in their pension should wait until after that date.
"However, they will have to consider that rates may fall in that time due to market conditions."
Tom McPhail, head of pensions research at advisor firm Hargreaves Lansdown, says: "Any male pension investor who is planning on buying an annuity within the next few months should get shopping around immediately if they want to beat the drop."
Life insurance
Matt Morris, from broker LifeSearch, says: "There's been no shift in prices yet, but after 21 December I'd expect prices for men to drop a little bit and prices for women to rise a lot.
"Women currently pay as much as 30% less than men, although prices depend on other factors such as age and whether or not you smoke."
However, Morris adds any lowering of prices are likely to be cancelled out by forthcoming tax changes on 1 January, which are likely to increase costs for all at that time. Insurer LV says prices could rise by 10%.