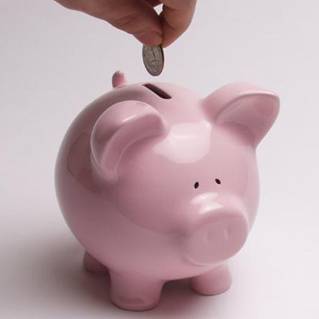 The Government says it will tackle high pension charges after a report claimed those saving for retirement could see their nest eggs eroded by huge costs.
Findings from the Pensions Institute at Cass Business School say the pensions market is "dysfunctional". It says employers could be letting workers down by enrolling them in old workplace pensions that are poor value for money.
The report says charges for funds in large new auto-enrolment schemes generally represent good value, but tens of thousands of employees remain trapped in funds from older, high-charging schemes.
The warning comes days after the Government's landmark initiative to automatically enrol up to 10 million people in workplace pensions was launched.
It is beginning with with larger firms but will gradually see virtually all employees aged over 22 placed in a pension — with the option to opt out — over the next six years.
Pensions Minister Steve Webb says: "I am watching pension charges like a hawk. The creation of Nest [a Government-created pension fund many employers are expected to use for their staff] has prompted new low-cost offers in the market, which is encouraging.
"But I am concerned about charges in legacy schemes and have challenged the industry to bring these into line with new business. I have the power to cap charges and will do so to protect consumers if I need to."
High charges
The report says: "There still exist many pension schemes which, while compliant with the new auto-enrolment regulations, are not truly fit for purpose. They have high charges and the investments are too volatile.
"In short, they stand little chance of delivering a satisfactory pension."
The Pensions Institute says a kite-mark system could be introduced to help smaller employers seek schemes which represent best value for money.
Professor David Blake, director of the Pensions Institute, says: "A clearly signposted kite-mark website for good quality value-for-money schemes, available to all employers irrespective of their size and employee profile, would facilitate fair and equal treatment for all private sector employees."
'Hyped up claims'
Some commentators have criticised the report.
Tom McPhail, from advisor firm Hargreaves Lansdown, says: "The report makes some hyped-up claims regarding pension charges and seems to ignore recent research which shows average pension charges for workplace pensions are below 1%.

"We believe it overstates the risk of workers being auto-enrolled into very high charging legacy pensions."
Additional reporting from the Press Association.