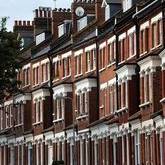 Mortgage holders trapped on an expensive deal because lenders have become stricter have been given a glimmer of hope under new rules from the City watchdog.
The Financial Services Authority (FSA) has today announced a wholesale clampdown on irresponsible lending. It says banks and building societies must make sure a borrower can afford their mortgage.
Key Points
Borrowers must prove they can afford mortgage
Rules relaxed for 'mortgage prisoners'
No interest-only ban
No age limit on mortgages
In truth, many of these policies are already followed by lenders. But they will now become formally enshrined in the rulebook from April 2014.
However, the FSA says lenders can make exceptions for 'mortgage prisoners', who cannot switch because they don't qualify for a new deal. Restrictions are being relaxed for this group, so long as they do not borrow any more money.
What's more, lenders have been told they can accept these customers immediately, though there is doubt whether they will truly take on the challenge of helping struggling homeowners.
If the FSA's scheme is embraced by lenders, many stuck on rising rates would have a get-out-of-jail card to take on a new deal.
Rising rates
Over 1.6 million borrowers have been hit this year by a jump in their standard variable rate (SVR) — the rate most home loans revert to after an introductory period. Many of them are trapped on these rates.
As well as lenders being encouraged to allow their own customers to switch to another of their mortgages, they are also able to take on customers of other firms.
However, there will be no compulsion on banks and building societies to offer home loans to this group — leading industry insiders to question whether this silver lining will turn into bright sunshine, as wary banks and building societies are often only comfortable taking on borrowers with impeccable credentials.
Peter Vicary-Smith, chief executive of consumer lobby group Which?, says: "Transitional rules to protect mortgage prisoners are a good start but the regulator needs to go further to make sure banks are fair to hard-pressed borrowers trapped on rising mortgage payments."
Lending crackdown
The FSA's Mortgage Market Review also confirms a number of previous plans it had put up for consultation will become rules from April 2014.
These include:
Proving your income. Customers must prove they can afford their mortgage by providing firm evidence of income, though this rule will be relaxed for mortgage prisoners.


Interest-only curbs. Borrowers can only take out an interest-only mortgage — where they only pay off their loan when it matures — if they can prove they are making separate plans to repay the loan. This rule is relaxed for mortgage prisoners. Crucially, there will be no ban on interest-only lending, though the reality is providers have turned it into a niche product for the wealthy, as many require a 50% deposit.


Compulsory advice. All borrowers who ask for a mortgage by phone or face-to-face will need to be given advice to ensure they are clear on their responsibilities and to ensure they are taking the correct product. The very wealthy and those who work in the mortgage industry will be excused from this requirement.


Self-employed hope. Lenders can decide what evidence they require from the self-employed. At present, most without at least two years of accounts cannot get a mortgage as they would be unable to prove their income. This group can't suddenly grab a home loan off the shelf but it allows lenders to assess other types of evidence, though the FSA has not set out a list of what it will allow.


No retirement ban. Contrary to some reports, the FSA will not ban lending where the term takes a borrower into their retirement years. It has not set any age limit on borrowing.


Sub-prime lending OK. Borrowers with a patchy credit record can still get a mortgage, as long as they can prove they can afford it. However, the reality is many lenders shy away from these borrowers.
Paul Smee, director general of the Council of Mortgage Lenders, says: "Today's rules bring certainty. In practical terms, the regulatory changes have already been widely anticipated and so are unlikely to create any significant additional or unexpected impacts."
The FSA's Martin Wheatley says: "We recognise many lenders are now using a far more sensible set of lending criteria than before, but it is important these common sense principles are hard-wired into the system to protect borrowers."