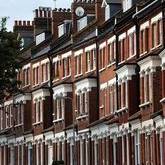 House prices continued to edge lower last month and the market is expected to remain subdued but stable into 2013, mortgage lender Halifax said today.
The typical house price fell to £159,486 in September, representing a 1.2% fall on a year ago and a 0.4% drop month-on-month, the bank's figures show.
It is the third monthly fall in a row, with prices also 0.5% lower than they were three months ago.
Halifax highlighted HM Revenue and Customs figures which showed recent home sales have remained stable, at between 75,000 and 77,000 per month between May and August.
Martin Ellis, Halifax housing economist, says: "The generally weak economic climate remains a significant constraint on housing demand.
"The relatively low level of mortgage payments in relation to income, however, continues to provide support for house prices.
"We expect house prices to be broadly unchanged over the rest of this year and into 2013."
Mortgage availability up
The Bank of England and the Treasury introduced an £80 billion funding for lending scheme at the start of August to help kickstart lending to households and businesses.
Lenders have said this has already caused mortgage availability to increase, although they have also tightened their borrowing criteria in recent months, meaning people have a tougher time trying to take out a deal.
The scheme gives banks and building societies access to cheaper cash to lend out.
Many lenders have slashed their mortgage rates for new borrowers in recent weeks, although much of the competition has been centred around people with larger deposits of around 40%.
A few hundred thousand Santander customers saw their mortgage costs increase this week as the lender hiked its standard variable rate, resulting in an average increase of £312 a year for a typical £100,000 mortgage.