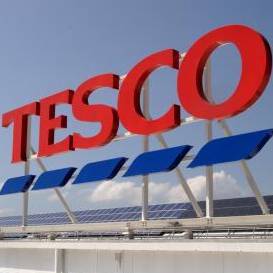 Mortgage rates are continuing to fall, with the joint lowest-ever fixed rate home loan on record launched today.
But once again, only borrowers with hefty deposits will qualify for the top deals.
Tesco Bank this morning unveiled a two-year fixed rate at 1.99% with a £995 fee available to those with a 40% deposit. Data provider Moneyfacts says it has never seen a lower fixed rate deal.
Key Points
Tesco launches two-year fix at 1.99%
First Direct launches five-year fix at 2.99%
But borrowers need hefty deposit to qualify
The only other two-year fix this low was from Leeds Building Society last year, it adds.

Tesco says it cut rates as a result of its upcoming participation in a Government scheme, called Funding For Lending, to give banks access to cheap cash. Its previous two-year fix requiring the same deposit was at 2.64% with a £1,295 fee.

Low five-year fixes

Meanwhile, First Direct today launched a five-year fix at 2.99%, in what is a growing trend of sub-3% five-year fixes that were previously unheard of. Chelsea Building Society also offers the same rate on the same term.

The First Direct deal comes with a large £1,999 fee and borrowers need at least a 35% deposit. Chelsea's mortgage requires a 30% deposit and has a lower fee of £1,495.

In further cuts, Virgin Money is also reducing some of its two-year fixes by 0.11 of a percentage point from today.

Andrew Hagger, from financial communications firm Moneycomms, says: "The low rates we're currently seeing are excellent news for consumers. There's been a lot of rate cuts in recent months, although the pace is picking up now.

"But while these lower rates are good, it's only for those with bigger deposits or equity in their homes."

Despite the rate drops, the Council of Mortgage Lenders said yesterday that mortgage lending was 10% down in September compared with the previous month.

It said this reflects a drop in the number of people looking to buy homes, while criteria to get a home loan is tough.